Show your clients how to pass on the tax-deferred benefits of annuities
Show your clients how to pass on
the tax-deferred benefits of annuities
We accept non-qualified stretch business on a
variety of our competitive annuity products
A non-qualified stretch is one strategy than can extend the tax-deferred status of an annuity when passed to a beneficiary1. Check out our non-qualified stretch brochure for more information. Here's how it can work with our products:
For new business beginning July 16…
Available on the following fixed index annuities:
Performance Choice® 8 and 12
Not available on premium bonus versions; 8 Plus and 12 Plus
NAC RetireChoice® 10
Not available if the optional additional benefit rider (ABR) is elected
NAC VersaChoiceSM 10
Available with or without optional enhanced liquidity benefit (ELB) rider; not available if a guaranteed lifetime withdrawal benefit (GLWB) is elected
For current inforce contracts…
Non-qualified stretch is available at the time of death claim on most inforce annuities including traditional fixed, fixed index, and multi-year guarantee annuities. If the inforce contract had a GLWB, and has any remaining accumulation value, the GLWB will terminate and the remaining accumulation value (death benefit) is eligible for non-qualified stretch.
Find out more about non-qualified stretch requirements and
a list of the types of business we accept
---
Questions? Call NFG Brokerage at 800-568-5667
FOR FINANCIAL PROFESSIONAL USE ONLY. NOT TO BE USED FOR CONSUMER SOLICITATION PURPOSES.
Insurance products issued by North American Company for Life and Health Insurance®, West Des Moines, Iowa. Product and features/options may not be available in all states or appropriate for all clients. See product materials and state availability chart for further details, specific features/options, and limitations by product and state.
1. Under current law, annuities grow tax deferred. An annuity is not required for tax deferral in qualified plans. Annuities may be subject to taxation during the income or withdrawal phase. Neither NorthAmerican, nor any financial professionals acting on its behalf, should be viewed as providing legal, tax or investment advice. Your client should be advised to rely on their own qualified adviser.
Contract numbers: Performance Choice®, NAC RetireChoice®, NAC VersaChoiceSM
29321Z-HTML PRT 6-19
NFG Brokerage
We are a National Brokerage General Agency helping our Distribution Partners  achieve great results.
Request a free quote
Our Team is ready to help.  Click the button below and be sure to include the details of your quote...we will be back with you As Soon As Possible.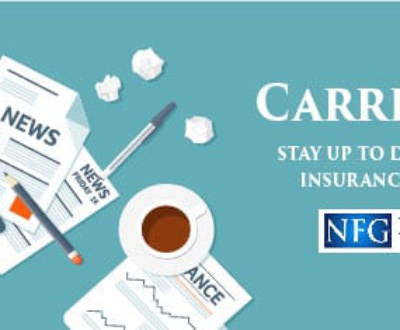 Fully underwritten QoL Flex Term policies could be eligible to convert to…