[vc_row][vc_column][vc_custom_heading text="OneAmerica AssetCare Repricing July 1!" use_theme_fonts="yes"][/vc_column][/vc_row][vc_row][vc_column][vc_column_text]
We've upgraded the Care Solutions product training experience!
OneAmerica® has made enhancements to our Care Solutions product training modules. We've boosted your experience with voiceover narration, a menu of options and knowledge checks to make sure you're on track. Now you can select training by product name rather than product suite, so you can choose individual modules based on what you like to sell.
Asset Care annuity suitability training requirement
An insurance producer may not solicit the sale of the new Asset Care® annuity-funded whole life option until he/she has completed insurer-provided product-specific training. This is a mandatory requirement for all producers wishing to utilize the annuity-funded whole life option, regardless of having completed the old Asset Care course. No previous Asset Care courses will be grandfathered to meet the training requirement for the NEW Asset Care product. However, Annuity Care®, Legacy Care® and ImmediateCare® training courses will be grandfathered if there was prior completion of the Care Solutions training course (12SLCS2).
The Asset Care Product Launch and Advertising Approval tracking spreadsheet shows the most current state availability information. Beginning June 21, 2019, the new Asset Care training module will be available for states launching on July 1 (Phase I) byclicking this link. If this is your first time visiting the site, you'll need to register. Upon successful login, click on "My Product Training" to access the new Asset Care course.
After the Phase I launch, you may continue to sell the existing product in states where the new product has not launched (Phase II) as long as you've completed the required training on the old Asset Care product. We will roll out the new Asset Care training for the Phase II states on a future date and will communicate accordingly.
NOTE: You also have the option to participate in one of our live Asset Care national training webinars in June or July to satisfy the new Asset Care training requirement. If you choose this option, you will not need to complete the recorded training module referenced above.
[/vc_column_text][/vc_column][/vc_row]
NFG Brokerage
We are a National Brokerage General Agency helping our Distribution Partners  achieve great results.
Request a free quote
Our Team is ready to help.  Click the button below and be sure to include the details of your quote...we will be back with you As Soon As Possible.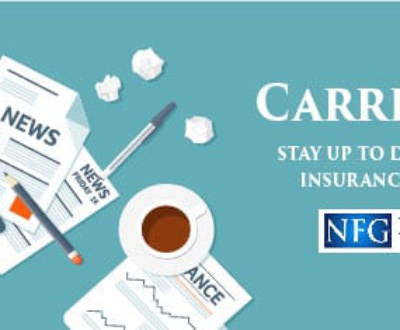 After December 29, only Protection Term '23 and Vitality Term '23 will…