With 

Nationwide

 CareMatters II
Nationwide

 CareMatters® II offers clients a variety of inflation protection options1, including a new 3% compound option and a first-of-its-kind U.S. Medical Care Inflation option.

A new approach to inflation protection
Historically, the cost of medical care has grown faster than general inflation. The U.S. Medical Care Inflation option, only available on Nationwide CareMatters® II, was designed to help clients' LTC benefits keep pace with medical care inflation by tracking the Medical Care Index of the Consumer Price Index for All Urban Consumers, unadjusted.2
Check out our client brochure to learn how 

Nationwide

 CareMatters® II can help your advisors prepare clients for the rising costs of health care.
Download our 

Nationwide

 LTC Cost Calculator app that helps advisors compare current and future costs of LTC by state and generate a client-ready report. Apple | Android

1Inflation protection options are available at an additional cost.

2 The Medical Care Component of the Consumer Price Index for All Urban Consumers, Unadjusted (the "Index"), is maintained by the U.S. Bureau of Labor Statistics. Nationwide's use of the Index is not sponsored, endorsed or promoted by the U.S. Bureau of Labor Statistics, The U.S. government, or any of its agencies. Inclusion of the Index in an insurance product is not a recommendation by the U.S. government to buy such a product. Neither the U.S. government nor the U.S. Bureau of Labor Statistics guarantees the adequacy, accuracy, timeliness or the completeness of Nationwide's use of the Index. The actual rate of inflation in long-term care costs may be different than the experience of the Index.

This email was sent to: [email protected]
This email was sent by: Nationwide, One Nationwide Plaza, Columbus, OH, 43215

FOR FINANCIAL PROFESSIONAL USE ONLY — NOT FOR USE WITH THE PUBLIC
• Not a deposit • Not FDIC or NCUSIF insured • Not guaranteed by the institution
• Not insured by any federal government agency • May lose value

This material is not a recommendation to buy, sell, hold or roll over any asset, adopt an investment strategy, retain a specific investment manager or use a particular account type. It does not take into account the specific investment objectives, tax and financial condition or particular needs of any specific person. Investors should discuss their specific situation with their financial professional.
Nationwide, the Nationwide N and Eagle, Nationwide is on your side and other marks displayed in this message are service marks of Nationwide Mutual Insurance Company and/or its affiliates, unless otherwise disclosed. Third-party marks that appear in this message are the property of their respective owners. © 2019 Nationwide.
At Nationwide, we work hard to ensure your online safety, security and privacy. Please take a moment to review our policies. To remove your email address from this or all Nationwide email lists, please go here and follow instructions.

NFG Brokerage
We are a National Brokerage General Agency helping our Distribution Partners  achieve great results.
Request a free quote
Our Team is ready to help.  Click the button below and be sure to include the details of your quote...we will be back with you As Soon As Possible.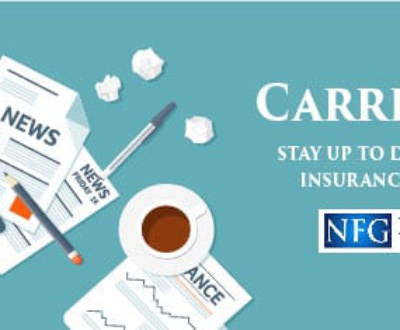 The wait is over! Max Accumulator+ III, our flagship accumulation Index Universal…