Global Atlantic Cap and Interest Rate Change Effective May 8th
The uncertainty related to the Covid-19 crisis has impacted the economic environment, further lowering long-term interest rates and increasing volatility in equity markets. Global Atlantic will be adjusting caps and interest rates on certain IUL products noted below effective 5/18/20 to align crediting costs with these market realities.
For IUL products, premiums applied AFTER 5/8/20 will be subject to new caps that will take effect 5/18/20. The new caps will also be effective for index segments renewing on or after 5/18/20.
New interest rates will be effective for new premiums received on or after 5/18/20. These rates will be applied to existing policies beginning on the monthly anniversary on or after 5/18/20.
The illustration system will be updated with new rates on 5/1/20.
For business currently in house the following guidelines will be followed:
Business that is issued and paid on or before 5/8/20, nothing additional is needed.
Business issued on or before 5/8/20 with current cap rates reflected on the illustration attached to the policy but paid on or after 5/8/20 – a notice/disclosure will be sent to the agent informing them that the new cap rate was applied to the premium/policy.
If an application and illustration is received prior to 5/8/20, but not issued and paid until after 5/8/20, New Business will send an illustration with the policy at issuance to the agent reflecting the new cap rate. The updated illustration will need to be signed and returned on delivery of the policy.
Any app received after 5/18/20 will require an illustration that reflects the new cap rate prior to issuing the policy.
For IUL products that are currently available for sale, the cap rates and interest rate changes are listed below. Caps and interest rates for Lifetime Builder ELITE (pre-2017 CSO), while no longer available for sale, are also changing. The rates for that product are listed below as well.
Click Here to view the formal announcement and the rates
NFG Brokerage
We are a National Brokerage General Agency helping our Distribution Partners  achieve great results.
Request a free quote
Our Team is ready to help.  Click the button below and be sure to include the details of your quote...we will be back with you As Soon As Possible.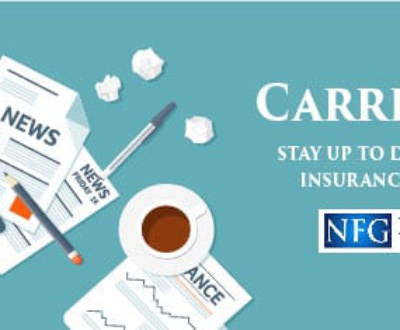 Indexed Choice UL Reprice & Now Available in NY & Classic Choice…