Nationwide is committed to carefully managing our life product portfolio to remain a strong, stable carrier you can rely on. To keep this commitment – and in response to the extremely low interest rate environment and unprecedented volatility in the markets – Nationwide will implement pricing updates to Nationwide CareMatters® II. This is a change to premiums only. There are no changes to the product structure, contract language, forms, compensation or types of benefits provided. There is no change to in-force policies because of this update.
Premium Changes
We took a surgical approach in determining premium changes to ensure Nationwide remains competitive in our target market. Given the current environment, single-pay policies can present challenges for both your clients and for Nationwide. Multi-pay premiums create an opportunity to obtain long-term care coverage with smaller payments spread over several years. Thus, we chose to remain very competitive on multi-pay premium policies.
For new business, you can expect the following premium increases, on average, within our target market ages 40 to 65:
Single Pay – 3% Compound Inflation +10%, No Inflation +14%
Multi Pays- 3% Compound Inflation +8%, No Inflation +12%
 (Couple, Nontobacco, Minimum Refund of Premium with Maximum LTC Benefit option)
Outside our target market, premium increases could be higher. In particular, you will see higher premium increases for Vested Refund of Premium and Step-up Refund of Premium options.
While current interest rates and economic conditions necessitate these changes, Nationwide is committed to offering competitive long-term care solutions for you and your clients.
Update in Maximum Issue Age for CareMatters® II
Beginning May 11, 2020, the maximum issue age for Nationwide CareMatters II will increase to 70. This applies to single pays, 5-pays, and 10-pays using the Minimum Refund of Premium with Maximum LTC Benefit option only. The maximum issue age for Vested Refund of Premium and Step-Up Refund of Premium remains 69. Extended pay options have not changed: Pay to Attained Age 65 maximum issue age is 54; Pay to Attained Age 100 maximum issue age is 65.
Key Dates to Receive Pre-May 11, 2020 Pricing
Friday, May 8, 2020: Illustration software updates begin for the new pricing, completed by 5/9/20.
Sunday, May 10, 2020: Date applications must be signed by to receive the old pricing.
Friday, May 22, 2020: Date signed applications must be received by Nationwide in good order.
Friday, July 24, 2020: Policy must be in force and funded by this date. Please review complete Transition Guidelines for more detail: "Nationwide CareMatters II Pricing Change for New Business Effective May 11, 2020."
Click Here for the formal announcement
NFG Brokerage
We are a National Brokerage General Agency helping our Distribution Partners  achieve great results.
Request a free quote
Our Team is ready to help.  Click the button below and be sure to include the details of your quote...we will be back with you As Soon As Possible.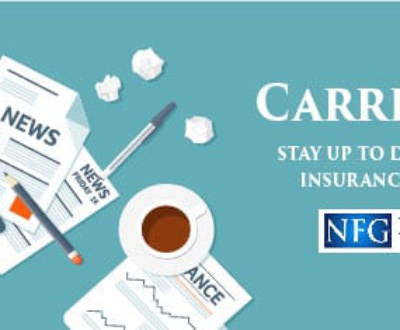 Fully underwritten QoL Flex Term policies could be eligible to convert to…