From Symetra
Effective Nov. 1, 2022
Introducing Symetra's new Protector IUL – A higher level of flexible protection
We know that cost-effective, no-lapse protection products remains a top priority for you and your clients, and we believe in offering well-rounded product solutions that provide real customer value. That's why we're excited to introduce a new version of Symetra Protector IUL that hits all the high marks!
Highlights include:
Improved pricing: We're now a market-leader (PDF) for low premiums and strong death benefit guarantees. Together with our high target premiums and lower policy charges, Protector IUL is one of the most competitive and well-rounded protection-focused indexed universal life (IUL) products available.
Higher index cap and participation rates: Our new Protector IUL rates have improved! These rates (PDF) will be effective with the Nov. 14, 2022, index sweep date and will apply to all new business, including new premiums, transfers (including DCA), and reallocations of matured segments.
New Putnam Dynamic Low Volatility Excess Return Index™ Strategies (Putnam Index Strategies): Exclusive to Symetra, these new index strategies seek to generate index credits based on the Putnam Dynamic Low Volatility Excess Return Index (PDF). This dynamic index pursues attractive returns with a focus on managing volatility and avoiding unwanted surprises. It combines three kinds of asset classes—U.S. low-volatility stocks, U.S. Treasury bonds, and cash—and it has rules that seek to manage risk by dynamically adjusting its allocations to target volatility centered around 5%. Index strategy options include:

Putnam Dynamic Low Volatility Excess Return Index™ with Bonus
Putnam Dynamic Low Volatility Excess Return Index™ with High Participation Rate
In addition to the new Putnam Index Strategies, we'll continue to offer our competitive Core and Allocation Index (AI) Strategies (PDF). We'll discontinue our Base and Select Index Strategies to help simplify the options your clients can choose from.
Other changes include the removal of our Persistency Bonus as well as updates to our fee and charge structure.
Symetra Protector IUL (PDF) continues to offer clients a straightforward indexed universal life product with transparent features and a simple story. And now, with these enhancements, it will offer clients the opportunity for even stronger death benefit guarantees, more competitive premiums, lower policy charges and attractive cash value accumulation potential.
Important Dates and Transition Rules
Nov. 1, 2022: Our illustration systems have been updated with the new version of the product, and marketing materials are available on our product microsite and symetra.com.
Nov. 11, 2022: All applications for the current version of the product must be signed and dated. We must receive these applications signed and in good order no later than Nov. 18, 2022. Applications signed and dated Nov. 12, 2022, and after will receive the new version of the product.
Dec. 16, 2022: All cases for the current version of the product must be issued/paid. For 1030 exchange cases, the deadline will be extended if the only outstanding requirement is the receipt of 1035 funds.
NFG Brokerage
We are a National Brokerage General Agency helping our Distribution Partners  achieve great results.
Request a free quote
Our Team is ready to help.  Click the button below and be sure to include the details of your quote...we will be back with you As Soon As Possible.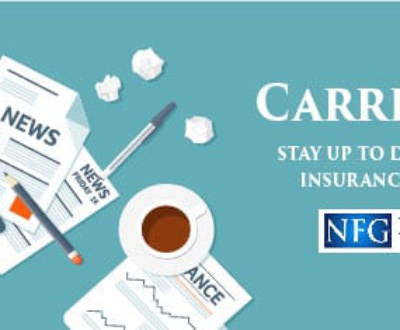 The wait is over! Max Accumulator+ III, our flagship accumulation Index Universal…