North American – Update to Underwriting Processing Times
From North American
During the height of the COVID-19 pandemic, North American made some underwriting
modifications to accommodate for paramed exams that were harder to schedule.
As things begin to open back up, we are reverting back to our standard timelines for processing
cases.
Effective June 1, 2021:
• The shelf life for labs (blood, urine, and EKG) and paramed exams will revert back to 12
months (currently 24 months)
• Insurance labs from other companies will revert back to 12 months (currently 24
months)
• A case awaiting underwriting requirements can remain pending for up to 90 days,
depending on New Business/Policy Change approval (currently can remain in pending
status for up to 120 days)
The deadline for receiving premiums (after the policy has been issued) is 45 days.
In addition, effective June 1, 2021, the below maximum table ratings and flat extras will go into
effect.
Issue age    Maximum Table          Rating Maximum Flat Extra
0 – 65            Table 8                                $12.00 per thousand
66 – 74          Table 4                                $6.00 per thousand
75 – 79          Table 2                                $3.00 per thousand
80+                No offer – postpone          N/A
NFG Brokerage
We are a National Brokerage General Agency helping our Distribution Partners  achieve great results.
Request a free quote
Our Team is ready to help.  Click the button below and be sure to include the details of your quote...we will be back with you As Soon As Possible.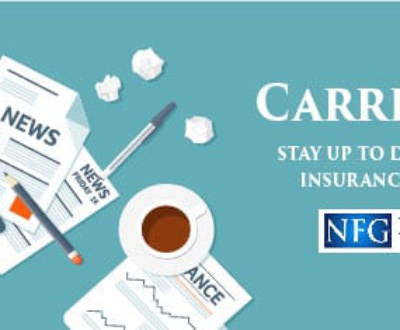 After December 29, only Protection Term '23 and Vitality Term '23 will…