Nationwide – 10% Higher Target Premiums on IUL and VUL – For a Limited Time Only
From Nationwide
We are excited to announce a 10% increase in target premiums for a limited time only on the following products:1
Nationwide IUL Accumulator II 2020
Nationwide VUL Accumulator
Important Dates
October 17, 2022 to Jan 6, 2023
Formal applications received during this time period are eligible to receive the 10% target premium increase; policies must be funded and in force by March 31, 2023
Jan 7, 2023
The 10% target premium increase ends; target premiums return to the lower level in effect prior to the increase.
Mar 31, 2023
Policies must be funded and in force to qualify for this 10% target premium increase.
Illustration software
The Nationwide Life illustration software will be temporarily updated with the 10% target premium increase beginning Oct 14, 2022. Starting Jan 7, 2023, the illustration software will return to the prior level of target premiums and no longer illustrate the higher targets.
Designed to deliver more value
We are excited to add this year-end target premium increase to the unique package of solutions designed to help you deliver more value to your clients, including:
Enhanced products

Recent IUL cap and participation rate increases
New volatility control strategies

Accessible services and support

Faster and easier underwriting and policy management
Revamped IUL illustration output with more graphics and simplified product explanations

Genuine values

Low-cost product design with no hidden charges
Proud history of never having raised COI rates on in-force policyholders
NFG Brokerage
We are a National Brokerage General Agency helping our Distribution Partners  achieve great results.
Request a free quote
Our Team is ready to help.  Click the button below and be sure to include the details of your quote...we will be back with you As Soon As Possible.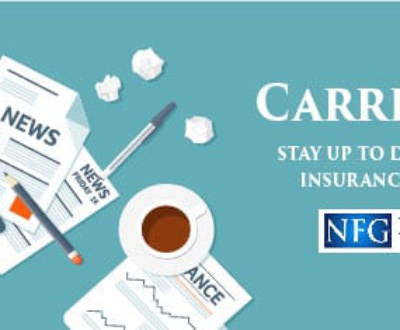 Indexed Choice UL Reprice & Now Available in NY & Classic Choice…