If you have been paying attention to interest rates, you already know that within the last year, we have returned to a historically low interest rate environment. While low interest rates have wide ranging effects, from mortgage financing to equity valuations, the current interest rate environment may benefit some annuity contracts through an often-overlooked feature, the Market Value Adjustment.  
Annuity crediting rates are highly dependent on underlying interest rates, therefore when interest rates decrease during the term of an annuity contract, typically current rates offered by the insurer will decrease in tandem. Because of this, contracts that were previously offered at higher rates become more costly to the insurer and more valuable to the contract holder. This is where the Market Value Adjustment comes in to play. 
The Market Value Adjustment (MVA) is a common feature of annuity contracts that affects how the surrender value is calculated during the surrender period. In general, if current interest rates offered by the insurer are lower than the current rates on an existing contract, that contract would experience a positive MVA or an increase to their surrender value. 
What this means for you and your clients:
The current interest rate environment has created many challenges for savers and investors looking for safe investments. You may have experienced this by seeing insurance companies significantly reduce renewal rates on existing contracts that are still in the surrender period. If this is the case, a positive Market Value Adjustment could potentially offset remaining surrender penalties, potentially allowing you to replace those contracts before the end of the surrender period and move your client to more advantageous products or investments. This could present a great opportunity for replacement especially if there has been a change of financial objective for your client (such as moving from growth to income phase) or if they are "stuck" in an old contract that has slashed renewal rates. The MVA may present an opportunity to "rescue" some of these contracts. 
Click to view a Client Approved Flyer from North American that does a great job of explaining what an MVA is and how it works.
Please note – MVA features are not available in all states or on all contracts so be sure to check the specific policy to see if this feature is included. You can reach out directly to the insurance carrier to find out how a potential Market Value Adjustment would affect your contract's surrender value.  
To get help with new illustrations or for more information, call 800-568-5667 or email us at [email protected]
NFG Brokerage
We are a National Brokerage General Agency helping our Distribution Partners  achieve great results.
Request a free quote
Our Team is ready to help.  Click the button below and be sure to include the details of your quote...we will be back with you As Soon As Possible.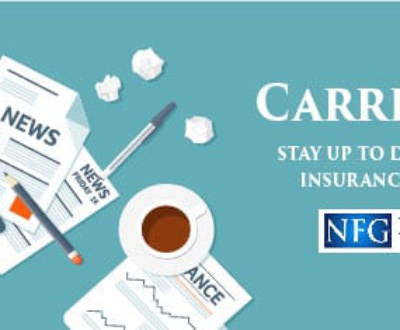 Fully underwritten QoL Flex Term policies could be eligible to convert to…