Lincoln Upcoming Illustration Changes for Indexed UL Products (AG49-A update)
Revisions to Actuarial Guideline 49-A (AG49-A) were adopted by the National Association of Insurance Commissioners (NAIC) to update the existing AG49-A guideline that is applicable to all Indexed Universal Life (IUL) products.
The changes will be effective on Monday May 1st, 2023. They are prospective only, so will not apply to any new business or future in-force illustrations for any policies that meet the transition rules. Please note that the illustration software will not update until May 15. When running illustrations during this time – May 1st to May 15th – you will receive an alert to manually adjust to the new max illustrated rate.
The main points to know about the AG49-A updates
Intent of Regulators – Illustrations of volatility-controlled indices (VCIs) plus any fixed bonus should not illustrate more favorably than a traditional capped S&P 500 indexed account.
What's changing – Adding an additional restriction to IUL maximum illustrated rates.
Illustration impacts – Likely that only VCI accounts are impacted, where the maximum illustrated rates will be reduced to not illustrate better than S&P accounts.
Policyholder impacts – Will only impact illustrations for policies sold on or after 5/1/2023.
Transition Rules
Formal applications or tickets (with all solicitation forms) that are signed, dated, and received by Lincoln's home office in-good-order on or before April 30, 2023 will not be subject to the illustration guideline changes. Any IUL application/ticket received after April 30, 2023 will be subject to the new AG49-A illustration guideline changes.
Affected Products
In accordance with AG49-A updates, Lincoln will be adjusting the maximum illustrated rates for all currently sold Indexed UL products effective May 1, 2023. The following chart shows the new maximum illustrated rate under the AG49-A updates.
NFG Brokerage
We are a National Brokerage General Agency helping our Distribution Partners  achieve great results.
Request a free quote
Our Team is ready to help.  Click the button below and be sure to include the details of your quote...we will be back with you As Soon As Possible.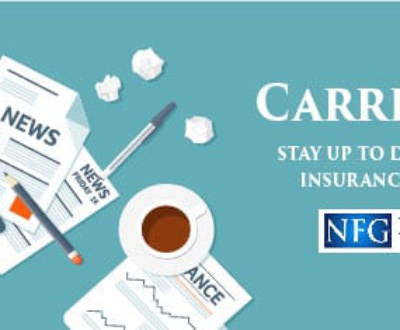 After December 29, only Protection Term '23 and Vitality Term '23 will…