Important Changes to Application Processes at Principal
The response to our temporary guideline adjustments announced at the end of July has been very positive. We appreciate your support. And we hope you see and feel the value you and your clients receive by submitting your term business via Drop Ticket and utilizing all Principal® Life Online and Accelerated UnderwritingSM have to offer.
Application activity has continued at much higher than normal levels and strained our ability to meet our high service standards. The many operational changes we've implemented are helping to make good progress on our efforts to get back to normal. We're also starting to realize benefits from the previously communicated temporary business submission adjustments. But we've also heard you, and how important it is to you and your valued clients for us to return to normal service levels as soon as possible. We're committed to making it happen!
Drop ticket is now required for certain term business
All Principal Term applications with face amounts of $1 million and less must be submitted via Drop Ticket, effective Sept. 8, 2020. Exceptions to this requirement are cases where the insured is a resident of New York and life/individual disability insurance combo cases..
This electronic fillable short form allows you to quickly provide basic client information. And once you drop a ticket, your client receives an email link so they can complete the rest of the application online. This seamless process helps expedite policy-issue by ensuring more complete and accurate application information, usually resulting in fewer underwriting follow ups.
This new requirement is effective immediately. But to allow you time to transition for cases you're currently working on, we'll accept any paper application or E-App received in the home office by Sept. 1, 2020.
Informal applications are temporarily suspended
Review of informal applications of any size has been suspended, effective immediately.
All applications currently pending review will be closed out and no new ones will be accepted until further notice.
Our Quick Quote process remains available. This option provides a tentative risk assessment based on a brief summary of pertinent medical information you provide via an email request.
We hope to be in a position to begin reviewing cases informally again in the near future!
Read Formal Announcement HERE
NFG Brokerage
We are a National Brokerage General Agency helping our Distribution Partners  achieve great results.
Request a free quote
Our Team is ready to help.  Click the button below and be sure to include the details of your quote...we will be back with you As Soon As Possible.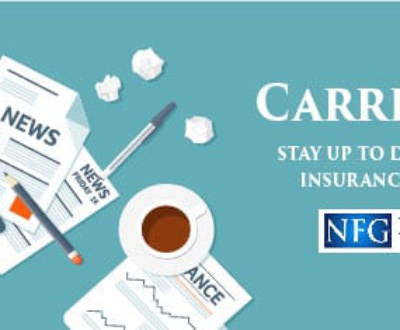 We are excited to announce that we are increasing Cap Rates on…