Global Atlantic Opens Foreign National and Underwrites to age 79
In March 2020, Global Atlantic announced temporary underwriting guidelines to address the risks associated with the Covid19 pandemic. These changes were necessary to ensure that Global Atlantic's underwriting philosophy and processes remain a strategic advantage in a rapidly changing environment.
We are pleased to announce the following updates to the temporary guidelines put in place in response to Covid19:
Current Underwriting Guidelines
March 2020
Applications will be accepted
Effective September 1, 2020
Domestic Applications
Postpone applications for ages 70+.
Individuals ages 70-79, standard or
better only, up to $10 million.
High Net Worth
Foreign National
Program
Postponed
Foreign National cases that meet Global
Atlantic's regular guidelines. For age 70+
standard or better only, up to $10
million. Click HERE for more information.
Foreign Travel
Postpone U.S. citizens or permanent residents for 30 days
after travel outside the U.S.
U.S. citizens or permanent U.S. residents traveling outside the U.S.
All policies
Postpone applications up to age 69 with rating higher than Table D/4.

Global Atlantic will continue to employ a prudent underwriting approach for cases at higher risk to Covid19 based on age and medical condition.

Good Health Statement will be required at policy delivery attesting that there has been no change to the insured's health.
Please email us at [email protected] or give us a call at 801-568-2626 and ask for someone on our life quote team.
NFG Brokerage
We are a National Brokerage General Agency helping our Distribution Partners  achieve great results.
Request a free quote
Our Team is ready to help.  Click the button below and be sure to include the details of your quote...we will be back with you As Soon As Possible.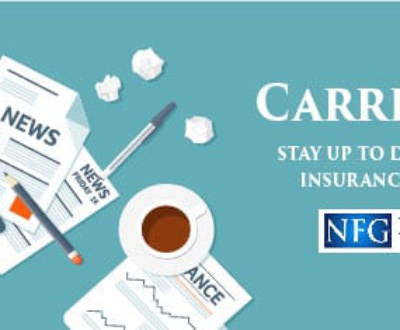 After December 29, only Protection Term '23 and Vitality Term '23 will…