As COVID-19 treatments continue to improve and new information is discovered, we are pleased to announce that we have revised our temporary COVID-19 underwriting guidelines to help provide more opportunities for cases to be underwritten, approved and issued. Below are the most notable changes for life insurance applications received October 26, 2020, and after (and until further notice):
Age 61 to 70:

Generally, policies may be issued to applicants/proposed insureds insurable at Table C or better and with up to a $5.00 flat extra.
However, certain impairments may require the applicant/proposed insured to be insurable at a standard rating or better.
Maximum face amount increased from $7,000,000 to $10,000,000.

Age 0 to 60:

Maximum face amount increased from $15,000,000 to $20,000,000.

Cases Previously Postponed/Declined

We will proactively review all cases submitted on or after August 1, 2020, that meet the criteria for reopening. If an offer can now be made, the producer will be contacted to determine if the client is still interested.
If a client remains interested in proceeding but their case was submitted before August 1, 2020, please contact

[email protected]

to make a request to have the case re-reviewed.
To review the complete details, click here for our revised COVID-19 underwriting guidelines.
Reminder: Paramedical Examination Alternatives
In April 2020, we expanded our existing Accelerated Underwriting model to allow the use of a recently completed routine physical examination with a physician as a replacement for our paramedical examination. This program is still available for ALL PERMANENT PRODUCTS where the a pplicant's age is between 18 and 55 and risk amounts from $100,000 to $1,000,000.  Click here for complete details.
NFG Brokerage
We are a National Brokerage General Agency helping our Distribution Partners  achieve great results.
Request a free quote
Our Team is ready to help.  Click the button below and be sure to include the details of your quote...we will be back with you As Soon As Possible.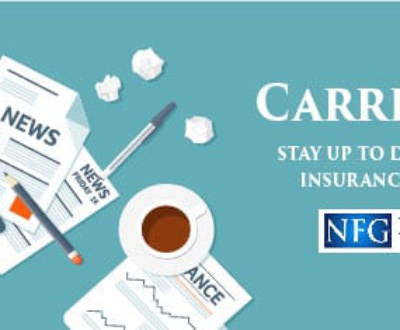 New business interest rates for some OneAmerica Care Solutions products are changing…