AIG COVID-19 underwriting guidelines effective 12-14-20
With the continued surge in COVID-19 cases across the country, we are now seeing new records in positive cases, hospitalizations and number of deaths per day. For this reason, we need to put a hold on our plans to relax our temporary COVID-19 guidelines, and for some cases we are reinstating stricter guidelines.
We understand this is disappointing news, and we have made every effort to make these latest adjustments as minimally disruptive as possible. For this reason, we will employ a two-step approach that provides a 4-week window allowing us to monitor developments and adjust if trends improve.
Here are the adjustments to our current temporary guidelines that will go into effect in two steps beginning December 14:
Step 1, effective December 14
All pending cases for ages 70-75 will be postponed
All pending cases with a ratable BMI will be postponed
Step 2, effective January 11, 2021
All rated pending cases for ages 60-65 will be postponed
We will eliminate the use of credits on all pending cases
Click Here to read the bulletin
NFG Brokerage
We are a National Brokerage General Agency helping our Distribution Partners  achieve great results.
Request a free quote
Our Team is ready to help.  Click the button below and be sure to include the details of your quote...we will be back with you As Soon As Possible.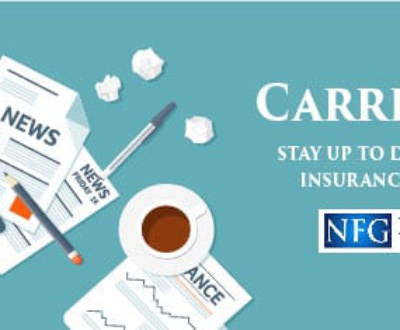 After December 29, only Protection Term '23 and Vitality Term '23 will…