Zurich continues to work on initiatives that improve our broker and customer experience while responsibly growing with a focus on long-term sustainability. With these goals in mind, Zurich would like to share the following updates.
Update to Retention Limits
As COVID cases continue, please note the following updates to our retention limits effective today. Click here to download the announcement and transition guidelines.
Nearest Age Through Age 60:
Through Table D: $20,000,000
Table E – H: $10,000,000*
Table I or above: Postpone
Nearest Age 61-69:
Through Table D: $10,000,000
Table E or above: Postpone
Nearest Age 70-75:
Through Table B: $5,000,000
Table C or above: Postpone
Ages 76+: Postpone
*Not available if comorbidity for COVID-19 conditions exist: Obesity; Chronic respiratory conditions, such as COPD, asthma, emphysema, etc., Chronic kidney disease, Diabetes mellitus, Heart disease, Cancer, Hypertension, Immunocompromised illness (e.g., Crohn's, ulcerative colitis, HIV, SLE, RA), Solid organ or bone marrow transplantations, Long term use of immunosuppressive treatments
NFG Brokerage
We are a National Brokerage General Agency helping our Distribution Partners  achieve great results.
Request a free quote
Our Team is ready to help.  Click the button below and be sure to include the details of your quote...we will be back with you As Soon As Possible.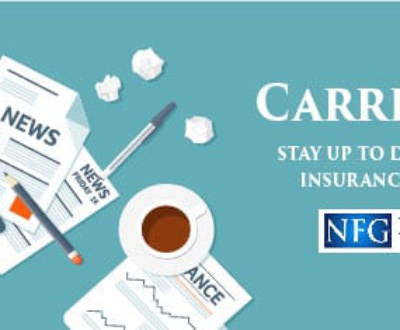 New business interest rates for some OneAmerica Care Solutions products are changing…