Symetra Updates to Symetra SwiftTerm Platform Effective Today July 19,2023
Effective today, July 19, 2023, you will see the following SwiftTerm platform enhancements:
Instant policy delivery: No more waiting two days for policy delivery! Once a customer has received their offer and made their first payment, the producer, BGA case contact, and customer are immediately notified that the policy is in the customer portal.
Fully embedded lifestyle and health questions:

Lifestyle and health questions are fully embedded into the user experience. Customers will have a clearer view of where they are in the application process.
Customers only see one question at a time to create a more seamless mobile and tablet experience.
Questions are answered with a single click. No more clicking to answer and then clicking again to "save."
These changes will help reduce the number of errors reported when customers access the questions.
Simpler application signing process: Customers no longer need to "lock" their application answers before moving on to the signature stage. A new summary screen shows their answers and allows them to quickly jump back to a section if they need to change it before signing. The signature stage is fully embedded in the application process to reduce potential errors.
New reminders to begin the customer interview: You and your customers will receive email reminders to start the customer interview on days 2, 3, 11, and 29. Customers have 30 days from the time a ticket is dropped to fill out their portion and complete the SwiftTerm application process.
In addition to these enhancements, other platform changes you should know about include:
The option to resend customer interviews from your iGO portal and update their email addresses if needed is temporarily disabled. Please ensure the customer email is correct, or you will need to submit a new drop ticket.
If you need to resend your client the customer section of the application, you now need to email us at [email protected] with "Resend link: STXXXXXXX" in the subject line. We will prioritize these requests and forward the email to the customer.
Email domains are changing for two parts of the SwiftTerm workflow:
The following auto notifications remain the same:
Once the drop ticket is complete, you will receive an email from "iGOsu[email protected] on behalf of Symetra Life Insurance Company

[email protected]

."
All approval emails and reminders will come from "Symetra Life Insurance

[email protected]

."
Completed SwiftTerm applications will still be emailed to you, but they will no longer show up in the Agency Integrator tool under the completed application section.
These changes to SwiftTerm platform will allow for a better customer experience, an improved customer interview flow, and a more intuitive customer signature process.
NFG Brokerage
We are a National Brokerage General Agency helping our Distribution Partners  achieve great results.
Request a free quote
Our Team is ready to help.  Click the button below and be sure to include the details of your quote...we will be back with you As Soon As Possible.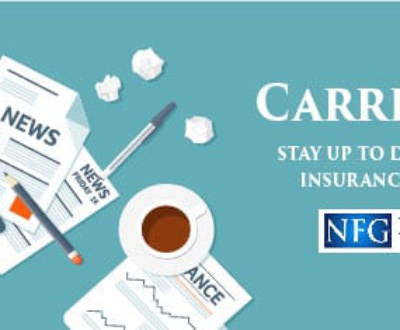 Indexed Choice UL Reprice & Now Available in NY & Classic Choice…