Reprice Coming to Term Essential® and Term Elite®
In response to the low interest rate environment, effective July 20, 2020, our rates for both Term Essential and Term Elite will increase for most term durations. Note that, for non-NY policies, there is a rate decrease for 10-year term and no change for 15-year term. And, effective July 20, 2020, 30-year term is back!
Transition Rules
July 20, 2020 (Ready to Sell Date): New Rates for the repriced product are in effect. All applications signed and dated1 on or after July 20, 2020 will receive New Rates (unless Old Rates are requested and permitted)
August 30, 2020 (Transition Period End Date): Last day that an application can be signed with a request for Old Rates

If Old Rates are desired for an application dated during the 42-day Transition Period, a request must be submitted on or after the state introduction date
Applications dated August 31st and later will receive the New Rates only

States that approve the New Rates after July 20, 2020 will have their "Ready to Sell Date" and "Transition Period End Date" adjusted.
NFG Brokerage
We are a National Brokerage General Agency helping our Distribution Partners  achieve great results.
Request a free quote
Our Team is ready to help.  Click the button below and be sure to include the details of your quote...we will be back with you As Soon As Possible.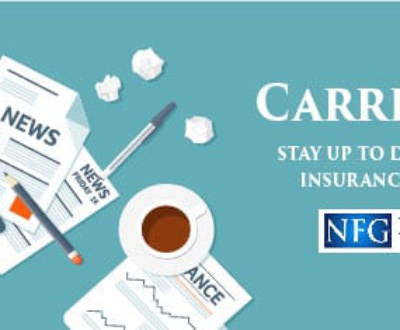 The end of the year is fast approaching, and we want to…