Protective – Update COVID-19 Life Insurance Underwriting Guidelines
Effective Immediately
Protective is announcing that they have improved thei COVID-19 Temporary Underwriting Guidelines. The new guidelines have lifted restrictions for individuals ages 0-60.
Any formal application previously postponed due to COVID-19 restrictions can be reconsidered upon request with a new app, updated medical records, and current underwriting requirements.
Age and Rating Limitations:
Ages 0-60: We have reverted to pre-COVID-19 underwriting guidelines (no restrictions).
Ages 61-79: We will postpone coverage if individuals are rated higher than Table 4, however, we can consider with:
Evidence of completed COVID-19 vaccination (copy of vaccination card with name, vaccine batch number, and date(s) administered).
At least two weeks since the final injection.
No history of immunodeficiency, impairments requiring IVIG treatment, or prednisone dependency.
Age 80+: Postpone (no changes to this category)
Travel:
We have reverted to pre-COVID-19 travel guidelines based on the country and case-by-case consideration.
Statement of Health:
We will continue to require a Statement Health be signed on delivery for all fully underwritten coverage on any applicant, regardless of age or face amount.
Cash with Application:
Normal pre-COVID-19 cash with application guidelines now apply (Conditional Receipt now available in CA and KS).
[fivo_docs title="Protective COVID19 UW Guidelines" ids="5587″]
NFG Brokerage
We are a National Brokerage General Agency helping our Distribution Partners  achieve great results.
Request a free quote
Our Team is ready to help.  Click the button below and be sure to include the details of your quote...we will be back with you As Soon As Possible.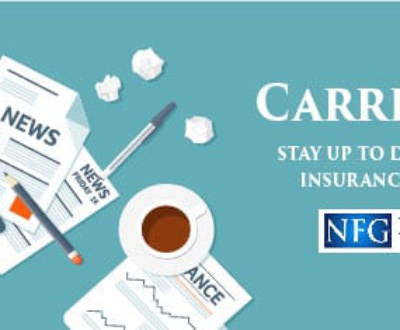 Indexed Choice UL Reprice & Now Available in NY & Classic Choice…