Protective New Products: Lifetime Assurance UL AND Classic Choice Term 35/40 Now Available!
Protective now has 2 New Product Options you can provide to your agents! Introducing Lifetime Assurance UL (LAUL) and Classic Choice Term 35/40 year options.  Please see below for a quick overview of these new solutions and feel free to reach out to us with any questions or cases you would like to review.
Lifetime Assurance UL
Available for sale in all states except NY.  This product is a straightforward GUL designed to compete in level pay, lifetime guarantee scenarios.
What You Should Know
No Modal Factors – most competitive on monthly mode
Key Demographics – males and females, ages 55+, Standard Non‐Tobacco are most competitive with the higher rate bands – 250K and 1M
Unique 25% ROP endorsement – available on or after the 10th Policy Anniversary
Not competitive in short pay or 1035 exchange/Lump sum designs – Protective's Advantage Choice and Indexed Choice will complete in short pay and lump sum designs.
Available in the Expanded Conversion Product Set – Can convert from Classic Choice Term and Custom Choice UL 10-30
Available Riders
Extend Care Rider (except CA)
Children's Term Rider
Accidental Death Benefit
Waiver of Specified Premium
Income Provider Option
The Producer Guide,  Product Guide, and sample illustration for the LAUL are attached.  Please note the UL Portfolio Comparison Report on page 1 of the illustration.  This is a useful tool that allows you compare Lifetime Assurance UL to Advantage Choice UL and Indexed Choice UL using the same premium.
Classic Choice Term
Now available in 10, 15, 20, 25, 30, 35, and 40 year term lengths in all states except NY.  Classic Choice Term NY includes 10, 15, 20, and 30 year term lengths only.
Issue Ages
35 Year – 18-50 (Max age 40 or Tobacco)
40 Year – 18-45 (Max age 40 for Tobacco)
Please see the attached At-A-Glance for All States and NY.
[fivo_docs title="Supporting Materials" ids="3266,3267,3268,3269″]
NFG Brokerage
We are a National Brokerage General Agency helping our Distribution Partners  achieve great results.
Request a free quote
Our Team is ready to help.  Click the button below and be sure to include the details of your quote...we will be back with you As Soon As Possible.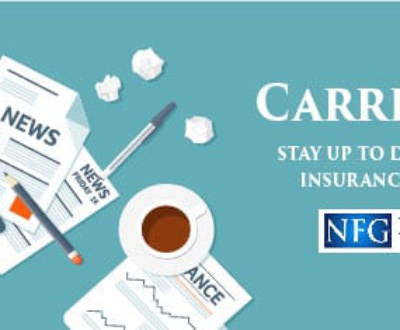 Fully underwritten QoL Flex Term policies could be eligible to convert to…