Effective July 12, 2021
We wanted to highlight the key differences in the product and pricing so you can adjust accordingly on cases you might currently be working on.  Protective is providing a generous transition period for the old product (ICUL 12/19) so there is still time to get applications submitted for the old version.
Key Product Changes
Lowered the maximum secondary guarantee from age 121 to age 90
Added Option B Increasing Death Benefit Option
Added Guideline Premium Test
Extended surrender charges from 14 to 19 years
Pricing Impact
Minimum cash solves at maturity – This is the most common design for ICUL and will be our most competitive design.
Level pay and single pay designs experienced slight overall premium decreases, primarily at the Preferred and Select Preferred rate classes.
Single pay and short pay designs experienced a mix of slight premium increases and decreases.
Guarantees to Age 90
Level Pay designs experienced moderate premium increases.
Single and short-pay designs experienced more significant premium increases.
Advantage Choice UL remains a competitive solution for single pay and short pay scenarios when solving for no-lapse guarantees, especially if guarantees are needed beyond age 90. Advantage Choice IUL will generally carry a lower premium than Index Choice UL when solving for no-lapse guarantees.
Lifetime Assurance UL remains a very competitive solution for level pay scenarios where guarantees are needed to age 90 (up to Lifetime). The unique Return of Premium Endorsement adds flexibility allowing for a return of 25% of premiums paid (upon full surrender) at any time starting on or after the 10th policy anniversary.
Protective remains dedicated to the Protection IUL market and these changes allow us to continue to offer a competitive product with guarantees to age 90 and cash value that can continue coverage into later years providing more flexibility than traditional Guaranteed UL products.
Transition Rules:
Fort ticket business:  applications must be signed and received on or before Monday, August 30 to receive current rates.
For paper business:  applications must be signed and received on or before Monday, August 16 to receive current rates.
Any application in underwriting on Monday, July 12 may choose between the old and new version of the product but will retain the rates initially quotes unless otherwise requested up until the case has been approved.
[fivo_docs title="Protective Indexed Choice UL" ids="5562″]
NFG Brokerage
We are a National Brokerage General Agency helping our Distribution Partners  achieve great results.
Request a free quote
Our Team is ready to help.  Click the button below and be sure to include the details of your quote...we will be back with you As Soon As Possible.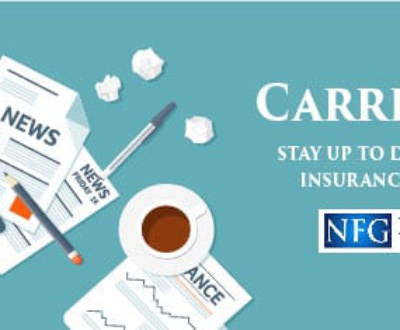 North American is pleased to announce new web enhancements around our Indexed…