From PennMutual
The passage of Consolidated Appropriations Act of 2021 reduced the minimum interest rate assumptions used to calculate premium limits under IRC sections 7702 and 7702A (7702) — allowing for higher policy funding and higher premiums relative to the specified amount — without the risk of the policy losing its life insurance status or becoming a modified endowment contract (MEC).
As we began evaluating the impact of the changes on our current life product portfolio and administrative systems, and started developing an implementation plan, our top priority was ensuring a seamless transition for policyholders and financial professionals. We know this focus is an integral part of why you do business with us and we believe the upcoming changes to our universal life products reflect our commitment.
Life Product and System Updates
We are pleased to announce that by the end of third quarter, our administrative systems and illustration software will reflect new Guideline Premium, Cash Value Accumulation Test, and 7-Pay Premium limits for all of our currently offered universal life products.
Once in place, the updates will support the new 7702 rates for all newly issued universal life policies. Additionally, eligible inforce universal life policies will be updated to support the revised definition of life insurance and MEC limits.
Please note that the following policies will not experience any changes with this update:
Policies issued prior to January 1, 2021
Current or previously offered term and whole life products
Impacts to Inforce Universal Life Policies
The updates below will automatically be applied to all inforce Accumulation Builder Flex IUL, Diversified Advantage VUL, Guaranteed Protection UL, Protection UL, and Survivorship Plus Select IUL policies issued on or after January 1, 2021.
Policies using the Guideline Premium Test will be updated to reflect the new limits.
Policies issued using the Cash Value Accumulation Test (CVAT) will have the 7-Pay Premium limits updated, with no change to the corridor factors used.
No policyholder action will be required and the updates will not impact policy performance. The only changes to these policies will be updated funding limits in accordance with the definition of life insurance and limits associated with modified endowment contracts. Once updated, additional funding will be allowed and applied as received in the updated contracts.
Please note that we:
We will continue to enforce the currently calculated 7702 limits and cannot accommodate requests for illustrations for additional premiums above those limits prior to full system implementation
Will not allow requests to re-issue policies at a lower face amount.
Stay Tuned for More Details
As full implementation of the universal life changes draws closer, we will provide updates — including effective dates and funding limit details for new business and inforce universal life policies.
NFG Brokerage
We are a National Brokerage General Agency helping our Distribution Partners  achieve great results.
Request a free quote
Our Team is ready to help.  Click the button below and be sure to include the details of your quote...we will be back with you As Soon As Possible.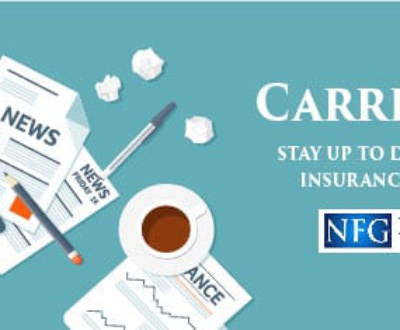 North American is pleased to announce new web enhancements around our Indexed…