Pacific Life – Announcing IRC Sec. 7702 System Readiness and Policyowner Notice
From PacLife
Effective March 26, 2021, our administrative and quoting systems have been updated so that life
insurance policies issued or paid between Jan. 1, 2021, and March 26, 2021, will now reflect the new
limits per the changes outlined under IRC Section 7702, per the Consolidated Appropriations Act, 2021
(H.R. 133).
Policyowner Notice
We will begin notifying impacted policy owners of their new policy limits via a mailing (GUL Sample) (CUL
Sample) beginning the week of April 5th, 2021. There will be no policy owner communication for the
following product lines: Pacific Life Insurance Company issued term life insurance, whole life insurance,
whole life insurance, or universal life insurance with long-term care benefits.
Transition Guidelines for Impacted Policies:
The higher premium limits will automatically be applied to PL Promise GUL and PL Promise Conversion UL.1
For clients with very highly funded policies, two additional options may apply.
For policies issued or paid between January 1, 2021, and March 25, 2021 (inclusive):
To request a face amount reduction or any other desired policy changes, Pacific Life will allow policies to
be reissued. Note: Reissue requests must be received no later than April 30, 2021, or 90-days from the
original policy inforce date and are subject to Pacific Life's customary underwriting and new business
requirements.
• Contact your Pacific Life representative for any additional information. Please note that these
guidelines are subject to the terms and conditions set forth in each life insurance contract.
For policies issued or paid before January 1, 2021:
For policies issued before January 1, 2021, Pacific Life will allow an internal replacement (including 1035
Exchanges). Replacements are subject to all standard replacement rules and requirements. Please note,
a replacement may not be in the client's best interest as the new policy would be subject to a new
surrender charge schedule, and a new expense charge period. Furthermore, the cost of the replacement
may not be offset by any future cash value gain the policy may or may not realize.
There are circumstances in which replacing your client's existing life insurance or annuity can benefit
your client. As a general rule, however, replacement is not in your client's best interest. You should make
a careful comparison of the costs and benefits, including any applicable surrender charges, of your
client's existing policy and the proposed policy to analyze how a replacement may affect your client's
plan of insurance. You should provide this detailed information to your client and discuss whether
replacement is in your client's best interest.
NFG Brokerage
We are a National Brokerage General Agency helping our Distribution Partners  achieve great results.
Request a free quote
Our Team is ready to help.  Click the button below and be sure to include the details of your quote...we will be back with you As Soon As Possible.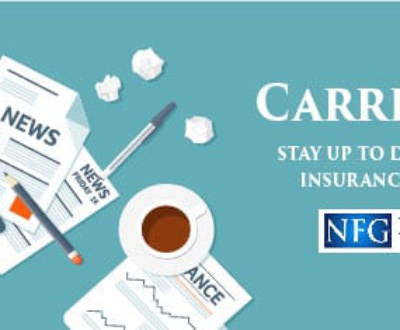 Indexed Choice UL Reprice & Now Available in NY & Classic Choice…