North American Announces the New Smart Builder IUL!
NOTE FROM NFG Brokerage: This product replaces the old Rapid Builder IUL from North American.  The product is designed to have early cash value.  Please read through the product announcement from North American.
North American is pleased to announce an exciting new indexed universal life insurance (IUL) product that could be the missing piece in your client's financial strategy. The new Smart Builder combines the death benefit protection your client needs with the flexibility they want. With features like zero premium load and the Waiver of Surrender Charge (WOSC) Option Rider, this new IUL product is designed to create strong, early cash value. If your client is focused on liquidity and immediate cash value performance, the Smart Builder could be the product they've been looking for!
Smart Builder Highlights
0% premium load
0% surrender charge when the WOSC Option Rider is selected*
Surrender charge period is 10 years if the WOSC Option Rider is not selected
Strong early cash value performance
Accelerated death benefits for critical, chronic, and terminal illness (CCT)1
The WOSC Option Rider is available on both business and individual cases
Variable interest rate loans allowed in policy year one
10% of the surrender value is available for a penalty free withdrawal beginning in policy year two
WriteAway® accelerated underwriting available for eligible cases2
*Surrender charges will not be waived if the policy is surrendered under an external 1035 exchange (except in FL). A decrease charge will be
assessed if a reduction in the policy face amount is requested during the waiver of surrender charge period. However, if a partial withdrawal results in a reduction of the face amount, the withdrawal charge is waived. There is an additional premium charge for this rider and it must be applied for at the time of policy issue.
Market
Smart Builder IUL is designed for clients who want to leverage their premium into a larger, generally tax-free death benefit with the potential to cover the high cost of a critical, chronic, or terminal illness, all while maintaining access to potential cash value.
New Commission Option
For this product we are introducing a new asset trail commission option that may allow for significantly higher total commissions paid over time. The new commission option, Commission Option C, is required if you select the WOSC Option Rider.
If you do not select the WOSC Option Rider, you may choose between Commission Options A, B, or C
What To Do Now?
NFG Brokerage can get a quote together for you today!  Please email [email protected] or click here to send us your request!
NFG Brokerage
We are a National Brokerage General Agency helping our Distribution Partners  achieve great results.
Request a free quote
Our Team is ready to help.  Click the button below and be sure to include the details of your quote...we will be back with you As Soon As Possible.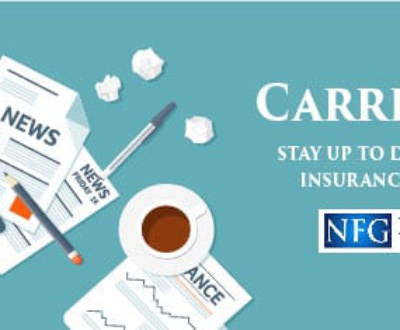 The wait is over! Max Accumulator+ III, our flagship accumulation Index Universal…