Life of the Southwest: EZ Underwriting Limits are Now $3 Million
National Life is pleased to announce that it has temporarily raised its EZ Underwriting limits to $3 million for all permanent life insurance products, effective immediately. We will carefully monitor the COVID-19 situation to determine if future changes and updates to our limits are warranted. This enhancement impacts our FlexLife, PeakLife, Living Life by Design and TotalSecure products.
In addition to the expansion of the EZ Underwriting program, we are changing our remote application policy to support remote applications for all life insurance policies, regardless of size. These enhancements should make it easier to do business in an environment when it is not possible to meet in-person.
As the challenges related to the COVID-19 outbreak increase, National Life wants you to know that we are continuously working with you to better support you and your clients, bringing peace of mind to everyone we serve.
Frequently Asked Questions:
What types of business is eligible for EZ Underwriting? 
EZ underwriting is available on all life insurance products for applicants ages:
18-50 applying for face amounts up to and including $3,000,000 (FlexLife, PeakLife, TotalSecure, Living Life By Design)
18-50 applying for face amounts up to and including $2,000,000 (Term Series)
51-60 applying for face amounts up to and including $1,000,000
61-65 applying for face amounts to $250,000
How can I take applications? 
Life insurance apps may be taken…
In-person or following an in-person meeting
Video conference
Phone
Email or Text
What types of remote life insurance applications require photo verification? 
All apps above $3 million
All phone, email, or text-based apps
All juvenile apps
Photo verification is not required for apps under $3 million when conducted over video, excluding juvenile policies
How does photo verification work?
Take a picture of your client holding their photo ID during the video chat or have your client take a picture of themselves holding their photo ID and send it to you. Here's a sample photo.
Upload the picture in the attachments section of eApp.
Are there specific photo verification requirements for annuity products? 
There are no photo verification requirements for annuity products.
Link to Official Announcement: CLICK HERE
NFG Brokerage
We are a National Brokerage General Agency helping our Distribution Partners  achieve great results.
Request a free quote
Our Team is ready to help.  Click the button below and be sure to include the details of your quote...we will be back with you As Soon As Possible.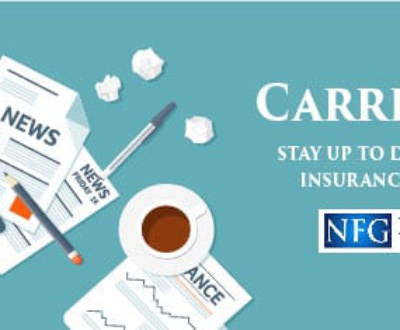 After December 29, only Protection Term '23 and Vitality Term '23 will…