John Hancock has a process tied to their brand new eApp for Instant Decision Underwriting.  This process requires the agent to login to John Hancock's agent portal and submit their business using their new e-App (currently only available on their website).
How the Process Works:
Cases submitted through JH eApp will be considered for ExpressTrack or go through traditional underwriting. Once you submit your case, you will receive an on-screen message confirming the underwriting path the policy will follow:
Instant underwriting decision – for these cases, an underwriting offer will be presented on the screen as Approved
Brief underwriting review required – for these cases, an underwriting decision will be communicated within two business days shown as In Underwriting Review
Full underwriting – for these cases, a paramedical exam will be required and John Hancock will work with you to order one
The underwriting path will also be displayed in the "Submitted applications" tab of the JH eApp portal.
Note: not all cases that are within the ExpressTrack parameters (i.e., less than age 60 and $3M and under) will qualify for an instant underwriting  decision. However, cases in "underwriting review" may still qualify for a straight-through, non-invasive process depending on the details of the case. In some cases, the underwriter may need to ask for additional clarifying details, e.g., financial information
Who is this For?
Clients ages 18-60 applying for up to $3 Million of death benefit can apply utilizing this program.  If the client does not qualify for the Instant Decision, they may still be included in the Express Track underwriting pending more information, or be moved to traditional underwriting.  The good news is, you will know quickly.
Ages 18 – 60
Face Amount Up to and including $3M
Single Life Term and Permanent Products (including LTC Rider)
Generally Standard or better risks
U.S. Permanent Residents.
What is not Eligible?
Currently, the eApp cannot be used in the following scenarios:
Informal applications
1035 Exchanges (replacement case with no 1035s are ok)
3rd Party ownership
Variable and survivorship permanent products
Term Conversions
We will be scheduling some webinars to cover the application and underwriting process.
NFG Brokerage
We are a National Brokerage General Agency helping our Distribution Partners  achieve great results.
Request a free quote
Our Team is ready to help.  Click the button below and be sure to include the details of your quote...we will be back with you As Soon As Possible.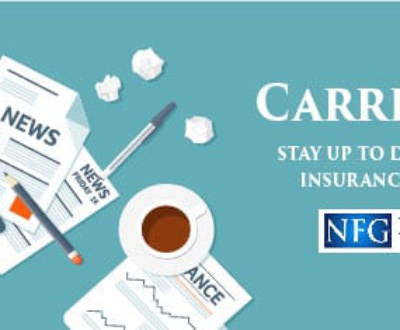 New business interest rates for some OneAmerica Care Solutions products are changing…