Global Atlantic: Important New Business and Underwriting Updates
We have been monitoring the environment related to the COVID-19 pandemic and the impact on our business. As a result, we are making some additional adjustments to our underwriting guidelines and products. Effective immediately we are implementing the following temporary changes to our underwriting guidelines and individual IUL products.
Note: These changes apply to all formal applications not already underwriter approved (or conditionally approved subject to nonmedical requirements) or policies currently out for delivery.
New temporary underwriting guideline changes specific to COVID-19:
Postponing acceptance of all new applications at age 70 and over.
Postponing applications for individuals up to age 69 with a rating class higher than Table 4.
Individuals with chronic underlying conditions at higher risk to COVID-19, including but not limited to, (obesity, cardiovascular disease, diabetes, lung disorders, cancer, and disorders requiring immunosupressive therapy) will be underwritten more prudently during this time.
The following product change is also effective immediately:
Annual premium limit has been lowered to $5 million per year on all Individual IUL products.
Click HERE to review our recent New Business & Underwriting communication announcing changes related to COVID-19.
For more information related to the Covid-19 emergency visit: www.globalatlanticlife.com/covid19
NFG Brokerage
We are a National Brokerage General Agency helping our Distribution Partners  achieve great results.
Request a free quote
Our Team is ready to help.  Click the button below and be sure to include the details of your quote...we will be back with you As Soon As Possible.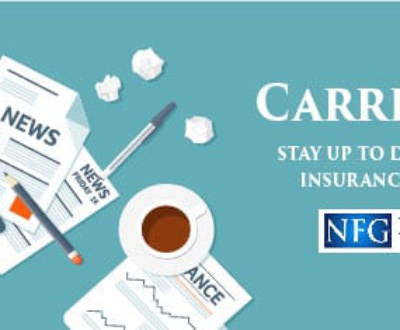 New business interest rates for some OneAmerica Care Solutions products are changing…