Woman's Life: Temporary Guidelines for Underwriting effective April 10, 2020
As we experience these uncertain times and the impact of COVID-19, Woman's Life is adopting temporary changes to our underwriting approach. Effective April 10, 2020, our underwriters will pay close attention to proposed insureds with relevant underlying co-morbid conditions as follows: lung disease, diabetes, cardiovascular disease, cancer, chronic respiratory disorders, renal disease, frailty, and hypertension.
During this temporary underwriting approach, the following will apply:
Maximum table rating that will be issued is Table 4.
Automatic postponement for applicants who have traveled outside the United States within the last 30 days. Reconsideration 60 days after their return.
Automatic postponement for applicants who are planning to travel outside the United States within the next 90 days. Reconsideration 60 days after their return.
General underwriting requirements will be ordered as usual. Woman's Life partners with ExamOne to complete these requirements. Most of the ExamOne service centers are open and mobile exams are still being done. As a safety precaution, examiners are required to wear gloves, long sleeves, long pants, closed-toed shoes, and facial protection for their eyes, nose and mouth, whether they are conducting the exam in a service center or in an applicant's home. Due to the nature of this pandemic, there may be delays with this process.
As we announced earlier, for all issued certificates, a signed continued good health form will be required upon delivery (
Declaration of Continued Health & Insurability
). If your client answers yes to any of the questions, their application will be postponed for 30 days. If other health information is obtained, the postponement period may be extended. When the postponement period ends, we will require a statement from the insured that they have fully recovered and will request medical records to verify.
Please understand these are temporary guidelines. If you have questions, please reach out to your Field Service Representative.
We encourage you to continue making sales during this time while practicing safe social distancing and following all stay-home orders. Use the Woman's Life eApplication where it's available (AL, CO, GA, IL, IN, LA, MD, MI, MS, NJ, OH, PA, TN, TX, VA)!
NFG Brokerage
We are a National Brokerage General Agency helping our Distribution Partners  achieve great results.
Request a free quote
Our Team is ready to help.  Click the button below and be sure to include the details of your quote...we will be back with you As Soon As Possible.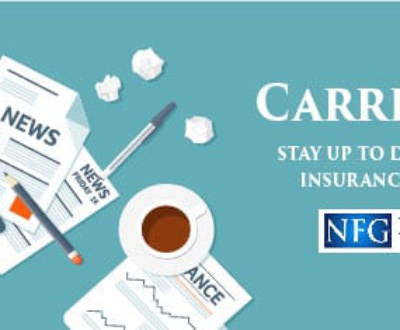 After December 29, only Protection Term '23 and Vitality Term '23 will…