Tax Free Income Landscape
The Insurance Industry has been under a lot of stress lately due to regulation, low interest rates, and high volatility.  These pressures have brought out a new feature in the indexing world called Multipliers.  A multiplier is generally a way to pass some of the expense for Indexing to the consumer and in turn, provide a potentially higher upside to the client's return.  How this is applied in each product will vary, but it looks something like this; the client takes a lower CAP Rate and is charged additional fee of 1% for a multiplier.  This additional fee buys the client the ability to multiply their index return (up to their cap rate) by whatever multiple the company/product is offering.  This multiplier can have the potential to take a 10% cap rate up to 15% performance or more depending on the company/product.
Here is a look at income potential from many of the most popular Indexed Universal Life Companies and Products, both with and without the use of a multiplier.
Income Solve Without a Multiplier
[table id=13 /]
Income Solve With a Multiplier
[table id=14 /]
Key Things to Remember for IUL Income Solves
AG 49 will be changing the ability to illustrate multipliers.  This includes in-force business.  Be careful how aggressively you illustrate.
If income is the desire along with death benefit you should use and increasing death benefit and switch to level after payment stops (most often).
Comparing Multipliers.  We don't sell fruit, we sell competitive advantages.  When you try to run an "Apples to Apples" comparison, it does not exist.  One tip to help compare is to run all carriers at 50% – 75% of their max illustrated rate.  This will equally mute the multipliers without removing a company's competitive advantage.
If possible, consider reducing your income solve to between 6% – 8% of the cash value at the time income begins. This gives you more flexibility when it actually comes to using the money (over deliver).
NFG Brokerage
We are a National Brokerage General Agency helping our Distribution Partners  achieve great results.
Request a free quote
Our Team is ready to help.  Click the button below and be sure to include the details of your quote...we will be back with you As Soon As Possible.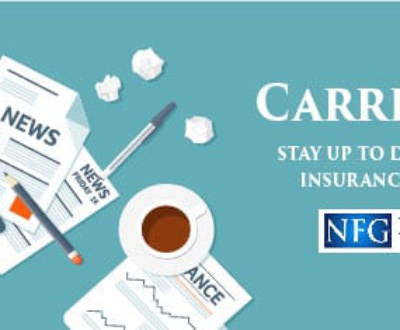 The end of the year is fast approaching, and we want to…