The COVID-19 situation continues to progress at a rapid rate. As such, we are constantly assessing our guidelines and procedures to ensure that they are evolving with these unprecedented events. We are continuously monitoring updates from the U.S. Department of State, CDC, as well as local, state and other federal agencies.
We are committed to our guiding principles of Value, Transparency and Sustainability. To ensure that our business procedures are aligned with these principles, we will be implementing the following underwriting changes effective today.
Until further notice, a Good Health Statement (Supplemental Statement of Health) will be required to be signed at policy delivery on all cases or prior to initiating any 1035 exchange. The Good Health Statement will attest that there has been no change to the applicant's health status.
Any permanent resident or U.S. citizen who has traveled internationally within the past 30 days will be postponed for 30 days from the date of their return, unless prohibited by state law. Applicants with future plans to travel internationally in the next 60 days will also be postponed.
Anyone who has been diagnosed with COVID-19 will be postponed for at least 30 days and be reconsidered at that time with APS information indicating the virus has cleared and health status has returned to baseline.
Anyone who has been exposed with COVID-19 will be postponed for 30 days and be reconsidered at that time with evidence showing no infectious process.
For those cases that are not already a decline, any informal or formal case over age 70 with co-morbidities that cause the risk to be Table 4 or above (these conditions are diabetes, obesity, coronary artery disease, respiratory disorders), will be postponed for 90 days.
For applicants up to age 70 and face amounts of up to $5 million, we will consider cases on a case-by-case basis where a paramed exam cannot be completed, but the insured has had a complete physical within the past 12 months which includes blood work results.
All of the guidelines listed above will also apply to our high-net-worth foreign national program, which we continue to monitor closely.
We continue to monitor and work closely with our paramedical vendors, lab processing centers and medical record providers, who have all implemented their business continuity plans.
I want to assure you that we are open for business and our team is here to assist you and your clients with any and all of your product, coverage and service needs.
NFG Brokerage
We are a National Brokerage General Agency helping our Distribution Partners  achieve great results.
Request a free quote
Our Team is ready to help.  Click the button below and be sure to include the details of your quote...we will be back with you As Soon As Possible.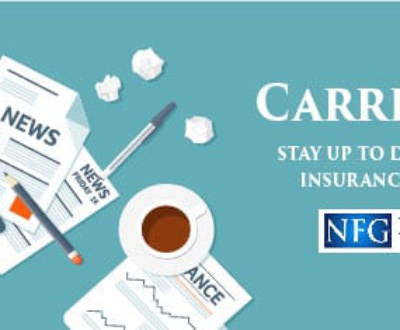 After December 29, only Protection Term '23 and Vitality Term '23 will…