Symetra – SwiftTerm One easy process, three paths to success
Symetra is pleased to announce the launch of Symetra SwiftTerm—an affordable term life insurance protection that's fast, easy, and online.
Designed for individuals with coverage needs up to $2 million, we're among the top carriers for low premiums. Clients can choose from terms of 10, 15, 20, and 30 years and get coverage in as little as 25 minutes. Finally, a swift life insurance solution both you and your clients can feel good about!
SwiftTerm's easy online application process offers three potential underwriting paths to get the coverage your clients need, and we'll communicate with you and them throughout the process.
Get a glimpse of the SwiftTerm experience: https://symetra.wistia.com/medias/zwrxbpj5j0
Client-friendly features
Clients can benefit from SwiftTerm's death benefit protection and built-in features. Highlights include:
A fast, hassle-free online application process: Clients can complete the online application anytime from anywhere, and if they qualify, they can have approval in as little as 25 minutes.1
Affordable and predictable pricing: Premiums are guaranteed to never increase during their coverage term, so clients will always know what their cost will be.
Flexibility: Your clients have the freedom to choose their payment frequency, the ability to lower their coverage amount, and the option to convert to a permanent policy if their needs change.
Transparency: There are no hidden policy fees or surprises, and we communicate with you and your clients throughout the process.
Get off to a swift start
Symetra SwiftTerm is now available for sale and can be quoted on iPipeline, Symetra Life Illustrator, and other quote engine tools, beginning tomorrow, June 25.2
SwiftTerm's application platform is accessed through iPipeline. Before offering SwiftTerm to your clients, it's important to confirm that your BGA has access to the iPipeline tool and that you are properly appointed with Symetra.
To add Symetra SwiftTerm to your iGO® e-App product portfolio, simply:
Go to the Administration tab within Service.
Select Forms > iGO Configuration > iGO e-App Products > Symetra > SwiftTerm iGO e-App.
NFG Brokerage
We are a National Brokerage General Agency helping our Distribution Partners  achieve great results.
Request a free quote
Our Team is ready to help.  Click the button below and be sure to include the details of your quote...we will be back with you As Soon As Possible.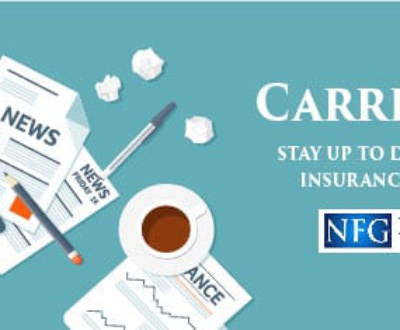 The wait is over! Max Accumulator+ III, our flagship accumulation Index Universal…