Continuing on our tradition of offering product solutions that we believe provide real customer value, we're introducing new versions of Symetra Accumulator Ascent IUL and Protector IUL, effective April 28, 2023.
Highlights include:
Stronger competitive positioning
Accumulator Ascent IUL: Even stronger cash accumulation potential and higher policy distributions.
Protector IUL: Even lower premiums and competitive guarantees.
Together with each products' low policy charges and high target premiums, you can feel confident knowing you're getting two of the most competitive IUL products (PDF) around.
Higher index cap, participation rates and bonuses
Both our new and current IUL products will have improved index caps and participation rates (PDF) that will be effective with the May 15, 2023, index sweep date. These rates will apply to all new business, including new premium, transfers (including DCA) and reallocations of matured segments.
The current fixed account rates on our new IUL products will improve from 3.75% to 5.25%.
The bonus rate on our Putnam Index with Bonus Strategy (for both our current and new versions of the products) will increase from 0.75% to 1% for Accumulator Ascent and from 0.65% to 1% for Protector.
New Accelerated Death Benefit for Chronic Care Advantage Rider
Our new optional rider (PDF) will provide additional protection against the costs associated with chronic illnesses.
Clients can access either 50% or 100% of the death benefit with a monthly payout of either 2% or 4%, depending on the acceleration and payout percentages they select.
When our new product versions launch on April 28, they will be in compliance with the revised Actuarial Guideline 49-A (AG 49-B), which is effective May 1, 2023.
Important dates and transition rules
April 28, 2023: Our illustration systems will be updated with the new versions of the products, and marketing materials will be available on our Accumulator Ascent IUL and Protector IUL microsites and symetra.com.
April 30, 2023: All applications for the current version of the products must be signed and dated. We must receive these applications signed and in good order no later than May 8, 2023. Applications signed and dated May 1, 2023, and after, will receive the new versions of the products.
June 30, 2023: All cases for the current version of the products must be issued/paid. For 1035 exchange cases, the deadline will be extended if the only outstanding requirement is the receipt of 1035 funds.
NFG Brokerage
We are a National Brokerage General Agency helping our Distribution Partners  achieve great results.
Request a free quote
Our Team is ready to help.  Click the button below and be sure to include the details of your quote...we will be back with you As Soon As Possible.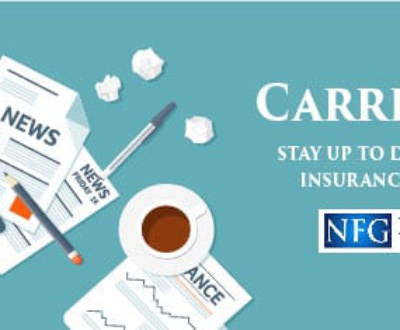 New business interest rates for some OneAmerica Care Solutions products are changing…