Securian – Washington Deadline Approaching
SecureCare business is entering the final weeks for Washington.
Any client that had a TI scheduled after 10/7 we have proactively contacted them in an attempt to move their appointment, most have moved, but we will communicate directly to the BGA if someone does not move
APS orders will be tough.  While we are diligently working to obtain APS we may not receive the files in time for the deadline.  If you find yourself in this situation, the BGA or the client can obtain the APS for us and the case manager can get that over to LTCG.  Please note however we will not reimburse for the cost of the APS if obtained outside of Securian.
Keep in mind what is necessary to get these across the finish line is, U/W decision, issue requirements, and premium all received at Securian by end of business Friday, October 29th, the contract does not need to be delivered. So for example, if we are in the final days and you have an underwriting approval but do not have a policy yet, you can send in the issue requirements and premium by Friday, October 29th and that will get us what we need.  The policy can be delivered after the fact.
NFG Brokerage
We are a National Brokerage General Agency helping our Distribution Partners  achieve great results.
Request a free quote
Our Team is ready to help.  Click the button below and be sure to include the details of your quote...we will be back with you As Soon As Possible.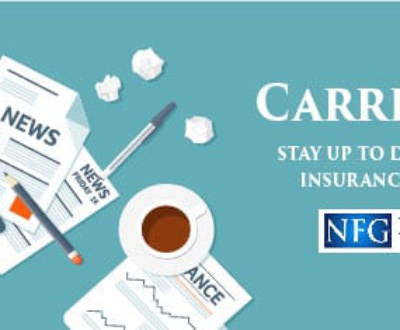 New business interest rates for some OneAmerica Care Solutions products are changing…