Regulatory Update: AG 49, Illustrations Using Multipliers
[vc_row][vc_column][vc_column_text]
If you haven't heard, a vote was taken by the Life Actuarial Task Force (LATF), an advisory task force at the National Association of Insurance Commissioners (NAIC). On 10/17/19, LATF directed a subgroup of NAIC members to develop changes to Actuarial Guideline XLIX (AG 49) so that Indexed Universal Life insurance (IUL) products with multiplier-related benefits illustrate no better than those without multiplier-related benefits. We expect that regulators will develop these changes over the next few months.
Please stay alert at product announcements, changes, and illustration regulations being implemented as a result.
If you haven't hear a reaction to the vote from PacLife*: [fivo_docs title="NAIC Vote Response" ids="2577″]
*we do not represent PacLife IUL, this is for informational purposes only.
[/vc_column_text][/vc_column][/vc_row]
NFG Brokerage
We are a National Brokerage General Agency helping our Distribution Partners  achieve great results.
Request a free quote
Our Team is ready to help.  Click the button below and be sure to include the details of your quote...we will be back with you As Soon As Possible.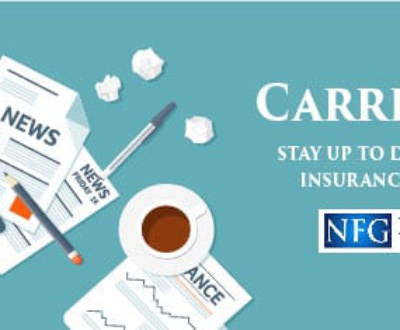 New business interest rates for some OneAmerica Care Solutions products are changing…