Prudential Announces Product Changes
Over the past few days, we've received news on a few product changes through Pru's newsletter Life Essentials. Attached are recent product transition periods for your convenience:
1. Important Changes Coming to Essential UL and Founders Plus
In reaction to the low interest rate environment, we are adjusting rates for both Essential UL and Founders Plus effective June 29, 2020. In addition to the rate adjustments, we are removing the premium cap for Founders Plus.
2. SBAR Coming to PruLife® SVUL
On Monday, July 20, 2020, PruLife SVUL Protector (SVUL) will offer clients more with the addition of Survivorship BenefitAccess Ride
3. SVUL Protector Suspended in NY Effective July 20, 2020
Due to a circumstance with the rates used in the New York, Prudential is suspending sales of SVUL Protector in that state until an update can be scheduled. We will not accept applications dated after 07/19/2020. We are actively working to resolve this issue and will notify our distribution partners as soon as we can reintroduce it for sale. In the meantime, please contact your wholesaler with any questions.
4. Repricing Coming to Term Essential® and Term Elite®—And the return of 30yr Term!
Rates will be changing effective July 20, 2020, with some increases and some decreases. Plus, the popular 30-year term is coming back.
Please see the attached formal announcements for transition details.
[fivo_docs title="Prudential Product Announcements" ids="3450,3451,3453,3455″]
NFG Brokerage
We are a National Brokerage General Agency helping our Distribution Partners  achieve great results.
Request a free quote
Our Team is ready to help.  Click the button below and be sure to include the details of your quote...we will be back with you As Soon As Possible.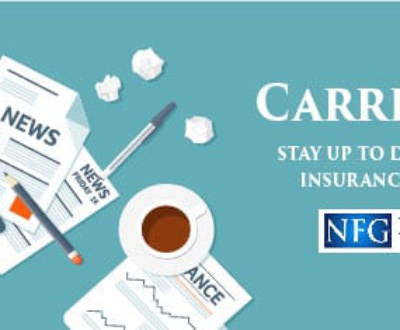 After December 29, only Protection Term '23 and Vitality Term '23 will…