No Contestability Period for Material Misrepresentation
Did you know that for Material Misrepresentation there is no contestability period for your client's life insurance purchase?  This may come as a shock to many of you reading this because you have likely been taught that "my client only needs to make it 2 years then they are in the clear from (fill in the blank) impacting their death benefit".
What is a Contestability Period?
The Contestability Period begins on the date your client's policy is issued and typically lasts 2 years.  This period also restarts if you lapse your coverage and reinstate your policy.   This period is designed to allow the insurance company an opportunity to adjust your premiums or underwriting class based on misrepresentations during the underwriting process.  Sometimes consumers think they can conceal something in their background to improve their underwriting and in turn reduce their rates.  This is most commonly details about the client's lifestyle or hazardous sports or occupations such as racing, scuba diving, piloting, smoking and other similar items.
What is the Process for Contesting a Claim?
This is something that will vary by company. Because of this, we suggest asking questions about a company's claims process when choosing to sell their product.  In general, when an insured dies the insurance company has a process for verifying how much investigation should go into verifying the claim availability.  The most simple explanation is this: Example 1: You have a client who passes away.  They were paying non-tobacco rates for their life insurance, but they passed away due to complications from smoking.  In this scenario, the company will verify when they smoked or used tobacco.  If it was after the issue date of the policy the claim will pay without problems.  If it is found out they smoked before the policy was issued this can cause some problems.
IMPORTANT Note 1: There is not much known about marijuana or eCigarettes and the health effects.  Sometimes a client may not tell you about this and it may not even be intentional because; it may be legal so they don't think about it OR they don't consider eCigarettes smoking.  If in the future they die due to complications from this it can cause real problems for the beneficiaries and could lead to a very disappointing claim payment outcome.
COVID-19 Note: today, most if not all companies are requiring a good health statement to be signed to issue a policy.  You need to be aware that this is a blanket statement so it's imperative that your client revealed everything during their underwriting.
What Can Happen to My Death Claim?
To fully answer this question, you will need to review the policy language and discuss company practice.  In general the company has a couple of ways to process the claim if they determine there is material misrepresentation (even beyond the 2 year contestability period):
They can choose to fully deny the claim.
They can choose to refund the death benefit minus the difference in premium you would have paid had they been given the information originally.
What Can You Do to Help?
This is one place to mark the professionalism of an agent.  The agent contract (for every company I'm aware of) states that you, the agent, represent the Insurance Company to the client, you are not representing the Client to the Insurance Company despite what you may believe.  Here are a few things to help your clients avoid disappointment:
Complete the Part 2 of the application every time.  I realize some eApps and Drop Ticket processes don't allow this, but the reason for the suggestion is that just because you are not asking the questions it doesn't mean the client is not going to be asked.  The Exam (phone or Paramed examiner) will include these questions.  The client should be prepared for this and understand what information they need to have to complete the exam.
Ask the questions on the application as they are written.  It's easy to summarize questions, but there is a big difference in the summary of a question and the totality of the question…don't rush it.
Help the client understand how to answer the questions;  DO NOT put yourself in a position of coaching answers this is wrong.  Do help your clients understand how to properly answer questions.
Don't let your client dodge an answer.  Life Insurance is a unilateral contract and the client has to tell the truth to fulfill their side of the contract (aside from paying the premium on time).  Forgetting to tell the truth is the same thing as lying (in this context) and can have big consequences.
DISCLAIMER: FOR AGNET USE ONLY.  We are not providing a legal opinion for any insurance company we represent.  Please be sure to verify this information before acting on it.
NFG Brokerage
We are a National Brokerage General Agency helping our Distribution Partners  achieve great results.
Request a free quote
Our Team is ready to help.  Click the button below and be sure to include the details of your quote...we will be back with you As Soon As Possible.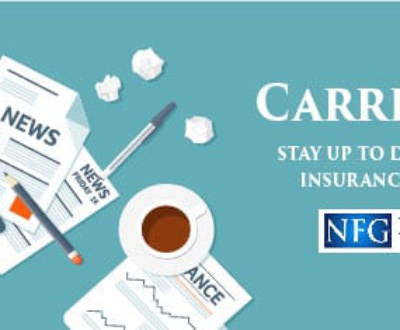 After December 29, only Protection Term '23 and Vitality Term '23 will…