Effective January 1, 2021 Arizona & Iowa are adopting the new Annuity Suitability Model Regulation. 
While they are the first two states to adopt this new regulation, there are approximately 16 other states pending legislation. Watch for more communication as these states approve. The biggest component of this regulation includes the adoption of the Best Interest Standard of Care, requiring financial professionals to act in the best interest of the consumer when recommending annuity products.
Form Changes

This change will affect several existing forms, as well as the addition of a new form that will be required.

The needs analysis forms for all fixed, indexed and income annuities will be updated to include a few additional questions pertaining to suitability.

This updated form must be submitted with each application signed on or after January 1, 2021. Submission guidelines for variable annuities remain unchanged.

A new form, the Financial Professional Disclosure for Annuities (DD9583), will be required and available for all new fixed, indexed and income annuity applications signed on or after January 1, 2021(required by the primary financial professional if a split case).

New state training requirements

While the product training requirement remains unchanged, the state training requirement has been expanded to include the new standard of conduct sales practices.

Financial professionals who have completed the original training requirement before the effective date, must complete either a new one-time 4-hour course, or an additional one-time 1-hour course within six months of the effective date.

Financial professionals who obtain a life insurance license on or after the effective date must complete the new one-time 4-hour course before selling annuities.

The old 4-hour NAIC Suitability Model Regulation Course no longer satisfies the annuity state training requirement in the states that adopt the new 2020 version of the NAIC Suitability Model Regulation.

All training vendors are working on adding both the new 1-hour and 4-hour training courses that meet the new 2020 regulation requirements.

If you are completing this training via RegEd, the courses are titled Recommending Annuities Under the NAIC Best Interest Standard (Course 490) and Recommending Annuities Under the New NAIC Best Interest Standard – One Hour Update (Course 491). If training is not completed through Virtual University, a certificate of completion must be sent to Sales Compensation Administration to prove training has been completed.
To get help with new illustrations or for more information, call 800-568-2626 or email us at [email protected]
NFG Brokerage
We are a National Brokerage General Agency helping our Distribution Partners  achieve great results.
Request a free quote
Our Team is ready to help.  Click the button below and be sure to include the details of your quote...we will be back with you As Soon As Possible.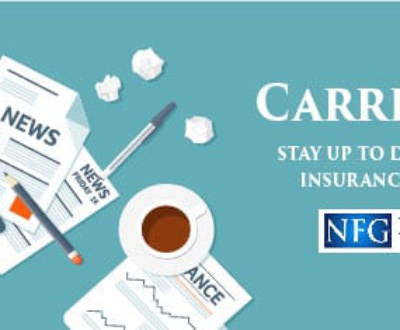 New business interest rates for some OneAmerica Care Solutions products are changing…