Nationwide – UPDATE On Life Insurance Processing Delays; How To Help Get Your Policies Issued
From Nationwide
Thank you for your patience as we process an extremely large influx of life applications due to the Washington Cares Act. We appreciate your business and are working diligently to process as many applications as possible by October 31, 2021. Here's an update and some things you can do to help move your applications along faster.
What we are doing
We've separated our Washington business from all other states to minimize the impact on non-Washington applications.

We've increased staffing to process applications. Cases that require vendor intervention (exams or labs) are expected to have delays as well, as these vendors are also experiencing significant increases in volume.

We will continue to be transparent and up-front about processing delays. We also commit to sharing information as soon as we can.
What you can do to help get policies placed by October 31, 2021
Submit outstanding requirements as soon as possible

using our

Life Pending Tracker

.

Have an illustration (even if it's unsigned) on file with us

so when we have an underwriting decision, we will be able to issue the policy at our next review. You can upload the illustration on the Life Pending Tracker.

Provide modal premium or EFT information with the permission to draft.

With this, we will place the case in force right away and collect any needed signatures when the policy is delivered.

Monitor your applications online via our Life Pending Tracker.

The Tracker is available 24/7, updated frequently throughout the day.





Your cases will not appear in Life Pending Tracker if your just-in-time licensing appointment or required LTC education has not been completed – or for Washington state business – the case was submitted after our application deadlines:

July 30, 2021 (for paper or any application sent to us outside iPipeline or Porch)

August 10, 2021 (for electronic applications through iPipeline or Porch)
While there is no guarantee that we will be able to get business placed by October 31, 2021, these steps will help.
Backdating varies by product and is not automatic
CareMatters

cannot be backdated prior to the application signed date. However, we can use the application signature date as the effective date of the policy.

For all other products including our life products with LTC rider

, the state of Washington allows backdating for up to 6 months.

Backdating is not automatically applied.

Please request backdating through your case manager.
We do not know whether Washington will accept backdating to meet their certification deadline. Please contact your tax advisor for guidance.
Not business as usual
To free-up staff time to focus on underwriting and processing, our underwriters and case managers will reach out to you only for any missing requirements and when a decision is reached. Under normal circumstances, this isn't the experience you should expect from Nationwide.
Thank you for trusting Nationwide to provide life insurance for your clients. We appreciate your patience and understanding as we process business as quickly and efficiently as possible.
NFG Brokerage
We are a National Brokerage General Agency helping our Distribution Partners  achieve great results.
Request a free quote
Our Team is ready to help.  Click the button below and be sure to include the details of your quote...we will be back with you As Soon As Possible.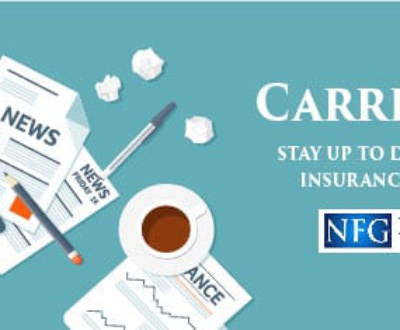 After December 29, only Protection Term '23 and Vitality Term '23 will…