Nationwide Temporary Life Insurance Underwriting Adjustments for COVID-19
Given the challenges of collecting information for underwriting, submitting applications via our Nationwide Intelligent Underwriting process is the best choice. Our Intelligent Underwriting process is being expanded to allow increased acceleration rates for qualifying clients, including those qualifying for the Standard rate class. Additionally, we will consider alternative sources of medical information when an exam is necessary for both traditional business and for our Intelligent Underwriting process. Here's what's changing:
Health records and results — If acceleration is not possible and alternative sources of data are insufficient, we will consider client-provided personal health records and exam results that have been completed within the past 24 months.
Medical requirement substitutions — Until further notice, the following acceleration guidelines are acceptable underwriting solutions:

Face amounts
Age 18 to 50: $100,000 to $2 million
Age 51 to 60: Up to and including $1 million
– Now allowing Standard or better risk classifications
– If exams are needed, we will consider a completed physical, including labs, with all results normal within the prior 24 months
– We can confirm the exam and lab results through digital health data
Face amounts
Age 18 to 50: Over $2 million
Age 51 to 60: Over $1 million
– Case meets regular accelerated underwriting guidelines for eligibility
– Applicant has had a complete physical, including labs, with all results normal within the prior 24 months
– We can confirm the exam and lab results through digital health data
– Standard or better risk classifications only

Digital health data and attending physician statements (APS) — We are rapidly implementing solutions that will provide alternate sources of underwriting data in lieu of labs, exams and medical records.

Cases that don't meet these conditions will be considered on an individual case basis. Our underwriters are proactively reviewing new cases to identify options that may be available to continue underwriting without exam requirements and notify you of available options.

Important note about new customers — Our Life Underwriting team is closely monitoring new customers who apply for life insurance, especially those who may have traveled where the risk of COVID-19 is highest. We may delay those applications for 30 days or request additional testing of those applicants.
Important note for existing customers — We want to ensure that customers don't suffer additional hardship as a result of the COVID-19 pandemic. If you are aware of customers who require assistance with the payment of their insurance premium due to COVID-19, please contact us.
We're here for you
Please be assured that we're making every effort to keep moving business along as normal. We hope you find these answers to commonly asked questions for doing Life business with Nationwide during these challenging times helpful.
We care about you and all your customers, so please feel free to use the following additional resources, even for those who may not be Nationwide members.
NFG Brokerage
We are a National Brokerage General Agency helping our Distribution Partners  achieve great results.
Request a free quote
Our Team is ready to help.  Click the button below and be sure to include the details of your quote...we will be back with you As Soon As Possible.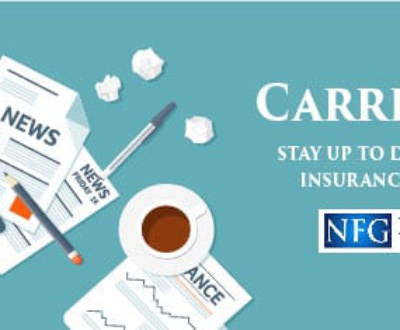 New business interest rates for some OneAmerica Care Solutions products are changing…