Nationwide- COVID-19 Life Insurance Underwriting Update
Nationwide is not experiencing an interruption with their service-level agreements in getting applications submitted, underwritten, and issued as the pandemic continues.
Also, they want to make you aware of the following updates:
International Travel – Travel restrictions for COVID-19 expired on December 31, 2020. We are back to "business as usual" with their international underwriting guidelines, effective January 1, 2021.
COVID-19 Vaccines – Underwriting for proposed insureds who have received the COVID-19 vaccine is staying "business as usual" whether they have had one or both doses of the vaccine. To further clarify, we are not taking adverse underwriting actions based solely on COVID-19 vaccination status.
COVID-19 Exposure – Underwriting for proposed insureds who have been exposed to COVID-19 but have not had any symptoms for 14 days or include a negative COVID-19 test are eligible as "Otherwise Qualifies" with a Good Health Statement.
COVID-19 Positive Test Results – Underwriting for proposed insureds who have had a positive test for COVID-19 without hospitalization will be postponed for 30 days. We no longer require 2 negative COVID-19 tests after recovery. This includes the CareMatters product, but please note that the postponement period without hospitalization for CareMatters is 60 days.
Click here for additional information
NFG Brokerage
We are a National Brokerage General Agency helping our Distribution Partners  achieve great results.
Request a free quote
Our Team is ready to help.  Click the button below and be sure to include the details of your quote...we will be back with you As Soon As Possible.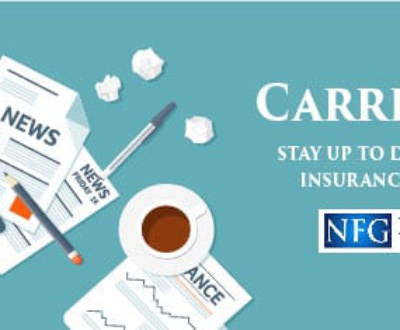 After December 29, only Protection Term '23 and Vitality Term '23 will…