National Western Life recognizes the importance of providing flexibility during the unprecedented
times we're currently experiencing related to COVID-19. Effective immediately and until further
notice, we've implemented the following changes to our new business processing.
Product Availability
There are currently no changes to the availability of our product offerings, however we will communicate product related changes as quickly as possible.
Application Completion Guidelines – Life and Annuity Business 
While completely unseen business is not authorized, all sales may take place using Facetime,
GoToMeeting, Skype, or another reputable video conferencing platform.
For any remote (non in person) sales, indicate on the Agent's Section of the application that
the sale was completed using video-conferencing (include the specific method).
Producers and distributors with their own DocuSign accounts/instances may obtain electronic
client signatures via DocuSign using our standard pdf or paper forms from FormSource within
MyNWL. Please submit all DocuSign related paperwork that was generated during the
signature process.
Certain documents such as transfer/1035 Exchange forms may require wet signatures.
You should work with your client(s) to determine the best method to obtain wet
signatures in those instances.
You must obtain and submit a copy of the client's identification (driver's license, state ID, etc.).
Cross-border sale rules will continue to be enforced. The Confirmation of Sale and Delivery form is still required if video conferencing is taking place across state lines.
More important information can be found in the below PDF.
[fivo_docs title="NWL Remote Application Process" ids="2762″]
NFG Brokerage
We are a National Brokerage General Agency helping our Distribution Partners  achieve great results.
Request a free quote
Our Team is ready to help.  Click the button below and be sure to include the details of your quote...we will be back with you As Soon As Possible.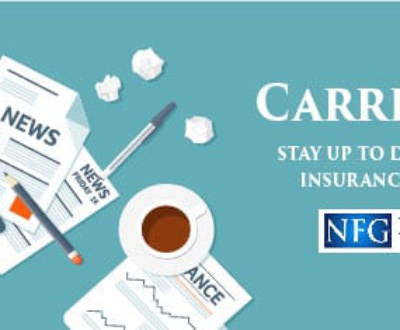 Fully underwritten QoL Flex Term policies could be eligible to convert to…