In short, Mutual Trust is continuing to provide the great service that you've come to expect from us! Here are a few things to keep in mind as the country practices social distancing:
No restrictions if it's not face-to-face – If you're not face-to-face with your client when you obtain their application, just let us know when you fill out the Agent Report. Provide some notes or a cover letter with details and we'll take it from there. We don't have age or face amount restrictions on non-face-to-face sales.
Electronic processing – From fillable application forms, to electronic signature options, to document upload capabilities, we've got an easy application process. Click here for the easy steps or call Sales Development at 800-323-7320, ext. 5140, and they'll fill you in and answer your questions.
Paramed Exams – Submit your application even if paramed facilities in your area aren't meeting with clients. We're exploring methods to work around this issue and hope to have a solution in place quickly. In the meantime, we'll continue to gather as much underwriting information as possible to keep your cases moving.
State Licensing – Agent licensing processes have been revised or changed due to government office closings. This is causing contracting and license renewal delays. Refer to nipr.com for more information.
These are trying times for all of us but we can continue to serve the needs of your clients. We're here to help you through this difficult situation. We continue to offer our well wishes to you, your family and your clients.
CLICK HERE to read the formal announcement
NFG Brokerage
We are a National Brokerage General Agency helping our Distribution Partners  achieve great results.
Request a free quote
Our Team is ready to help.  Click the button below and be sure to include the details of your quote...we will be back with you As Soon As Possible.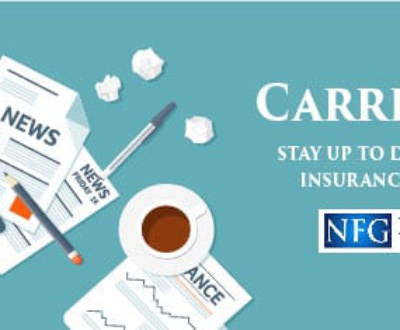 The wait is over! Max Accumulator+ III, our flagship accumulation Index Universal…