Mutual of Omaha Announces IUL Express Cap and Participation Rate Reduction
Effective June 10, 2020, we will be making changes to our participation and cap rates on our IUL Express product. These rate decreases come as a result of the current rate environment and the increased market volatility, which causes an increase in options costs. As a result of the rate changes, we will also be increasing our Easy Solve and Target premiums for IUL Express effective June 1, 2020. (Please note: There are no changes to the underlying IUL Express product pricing or charges. The Easy Solve premium increase is only to account for the lower current illustrated rate used in the solve calculation, and the Target premium increase is to help ensure that you get commissions on the full premium amount when your client chooses to pay the Easy Solve premium.)
IUL Participation Rate and Cap Rate Changes
The participation rate and cap rate changes will apply to newly issued policies, as well as to any in force policies with a segment that is created (with new premium dollars) on June 10th. With the sweep feature, all money received in the home office on or before May 10th will receive the current participation rates and caps for the coming segment year. Any money received after May 10th will be swept into the June 10th bucket which will receive the new participation rates and caps.
Summary of the changes:
100% Participation Strategy: 0.50% decrease to the cap rate
High Participation Rate Strategy: 0.50% decrease to the cap rate
Uncapped Strategy: 5% decrease to the participation rate
These changes will also impact the maximum illustrated rate within the WinFlex illustration software. Your illustration software will automatically update with the new max illustrated rates on June 1, 2020.
New IUL Express Rates (changes in bold)
| | | | |
| --- | --- | --- | --- |
| Strategy | Cap Rate | Participation Rate | Max Illustrated Rate |
| 100% Participation | 9.50% | 100% | 5.92% |
| High Participation Rate | 7.00% | 140% | 4.74% |
| Uncapped | N/A | 50% | 5.80% |
Why are the Easy Solve and Target Premiums Changing?
The Easy Solve premium on IUL Express is the premium that will make the death benefit 'endow' at age 120 at the current illustrated rate. The current illustrated rate is determined based on the declared cap rate for the 100% participation rate strategy. When the cap rate decreases, the hypothetical illustrated rate also decreases. The new, lower hypothetical illustrated rate will require a higher Easy Solve premium in order for the policy to be projected to endow at age 120.
As a reminder, there are no changes to the underlying IUL Express product pricing or charges. The Easy Solve premium increase is only to account for the lower current illustrated rate used in the solve calculation; and, the Target premium increase is to help ensure that you get commissions on the full premium amount when your client chooses to pay the Easy Solve premium.
Click Here to view the formal announcement
NFG Brokerage
We are a National Brokerage General Agency helping our Distribution Partners  achieve great results.
Request a free quote
Our Team is ready to help.  Click the button below and be sure to include the details of your quote...we will be back with you As Soon As Possible.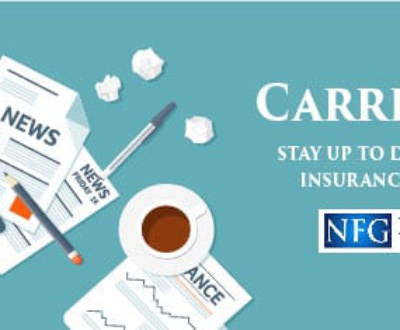 Fully underwritten QoL Flex Term policies could be eligible to convert to…