MassMutual Increases Retention Limits on Whole Life Policies
From MassMutual
Effective July 18, 2022, MassMutual has substantially increased its internal life retention from $20 million to $30 million* on individual Whole Life policies. On Survivorship Whole Life, their retention is increasing to a maximum of $35 million* from $25 million. These increases are only for the Whole Life product portfolio and the Additional Life Insurance Rider (ALIR). The ALIR benefit is included in the total retention limit.
*Retention limits can be reduced for age, rating, etc.
Additionally, this news increases the retention limits for other special cases, such as private pilots in our aviation program and professional athletes. These significant increases, combined with our participation in two reinsurance top-tier Super Pools, further establish MassMutual as a leading carrier on large cases and in situations in which there are large total lines exceeding the industry jumbo limits of $65 million.
Take a look at the updated Life Retention and Capacity Limits flyer to view these new changes:
[fivo_docs title="MassMutual Life Retention and Capacity Limits Bulletin" ids="6020″]
As with any application for insurance, the application and underwriting processes remain unchanged. Note: The use of internal retention is business as usual. MassMutual also can secure larger amounts of coverage—potentially up to $100 million—on a case-by-case basis by combining facultative reinsurance with internal retention.
What's Up Next
Over the next several months, MassMutual will present pertinent case studies which will introduce MassMutual as either a lead carrier for Whole Life coverage, or a co-leading carrier by leveraging our strong reinsurance partnerships and access to capacity. Lastly, it will further demonstrate how MassMutual can support retention-only situations in which product diversification is critical to the portfolio of life coverage.
NFG Brokerage
We are a National Brokerage General Agency helping our Distribution Partners  achieve great results.
Request a free quote
Our Team is ready to help.  Click the button below and be sure to include the details of your quote...we will be back with you As Soon As Possible.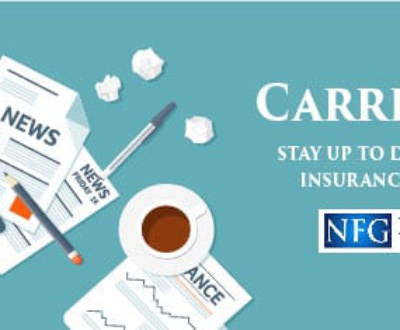 Fully underwritten QoL Flex Term policies could be eligible to convert to…