Another Shift Toward More Conservative Indexed Universal Life (IUL) Illustrations
The National Association of Insurance Commissioners (NAIC) recently adopted revisions to Actuarial Guideline 49 (AG49), which governs maximum illustrated rates for IUL products. The recently approved revisions will effectively put an end to using bonuses and multipliers that add additional accumulation value to an illustration (aside from the annual projected index credit).
The most notable change will be:
Lower maximum illustrated rates of volatility-controlled indices.
Any fixed bonus should not illustrate more favorably than a traditional capped S&P 500 indexed account.
IUL illustrations have become very complex over the years as an attempt to represent a higher illustrated value with multipliers, buy-up accounts, charge reductions, charge increases, and bonuses. There was not a lot of consistency in how different products were illustrated, which made it more difficult for producers and their clients to assess their options.
Take the complexity out of the conversation and introduce your clients to a financial solution they can count on for life.
Life offers very few guarantees. We offer three of them.
Guaranteed level premiums.
Guaranteed death benefit.
Guaranteed cash value.
MassMutual Whole Life Insurance is designed to give clients the peace of mind they're looking for.
NFG Brokerage
We are a National Brokerage General Agency helping our Distribution Partners  achieve great results.
Request a free quote
Our Team is ready to help.  Click the button below and be sure to include the details of your quote...we will be back with you As Soon As Possible.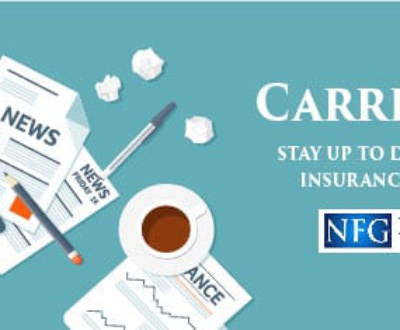 New business interest rates for some OneAmerica Care Solutions products are changing…