Lincoln – MoneyGuard Submission Deadline for Washington
From Lincoln
Lincoln's Underwriting & New Business department is committed to helping your clients secure long-term-care coverage in anticipation of the upcoming Washington state legislation guidelines regarding the Long-Term Services and Supports Trust Program.
Our focus is to ensure the maximum amount of your Lincoln MoneyGuard cases in Washington are placed before the state's deadline of November 1, 2021. We encourage you to submit any Washington cases as soon as possible. While we cannot guarantee placement by this date, the following guidelines and key dates should be followed to help you place inforce your case(s) before November 1.
Lincoln MoneyGuard application submission guidelines
Submit all applications by September 3, 2021 to increase the likelihood of placement before November 1. Utilizing Lincoln's digital solutions, including eApp and ePolicy Delivery, will help to ensure cases are submitted in-good-order and delivered promptly after policy issue. Policies received after September 3 will be accepted and processed in the order in which they are received.
For your 1035 exchange cases, be mindful that the completion of the 1035 exchange is subject to losing carrier turn-around times, and funds must be received at Lincoln before policy placement.
Lincoln MoneyGuard placement guidelines
To help ensure policy placement before November 1, 2021, all placement-restrictive requirements, including all premium(s), must be received at Lincoln in-good-order by October 25, 2021.
Your dedicated MoneyGuard Underwriting & New Business team will be working to place your Washington cases inforce through end-of-day October 29, 2021. For cases in which any final requirements are received after October 25, processing will be handled on a first-in basis and are not guaranteed for placement by October 29.
Washington State Deadline
The state of Washington allows residents to apply for an exemption from the payroll tax for coverage placed in effect prior to November 1, 2021. Any business that is not placed inforce by October 29 will continue to be processed by Lincoln, however, it will not qualify for exemption from the payroll tax assessment.
NFG Brokerage
We are a National Brokerage General Agency helping our Distribution Partners  achieve great results.
Request a free quote
Our Team is ready to help.  Click the button below and be sure to include the details of your quote...we will be back with you As Soon As Possible.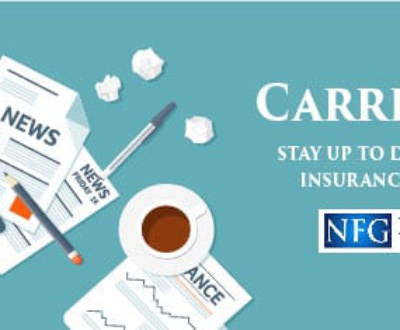 The wait is over! Max Accumulator+ III, our flagship accumulation Index Universal…