ForeCare – Fixed Annuity with Long-Term Care benefits
1. Long-Term Care Benefits*
2. Prinicipal Protection
3. Simplified Underwriting Process
• Nearly 70% of adults over age 65 need long-term care
• A home health aide alone may run you $31,689 a year
• Caregivers report much higher levels of stress
*Contract value at month end is never reduced below the contract value at the prior month-end (less any applicable withdrawals) due to the cost for the long-term care benefits rider.
How ForeCare will help you meet your GOALS?
Shu Li, 40, and her mother Yu Siew, 70
Yu Siew was diagnosed with a mild stroke one year ago
She now has difficulty walking
Shu Li is the main caregiver in the household
She is operating a business with her husband
She needs someone to look over Yu Siew at least three days a week (8 hours/day) so she can visit her business or run an errand
ForeCare provides her with flexible care services
She could hire a home health aide to assist Yu Siew in personal services, such as bathing, dressing, and grooming while she is away
Relieve the family of financial burden
How ForeCare works? Here are the TWO scenarios:
Scenario 1: Without ForeCare
Annual LTC expenses: $23,616
Shu Li spent $1,968 each month on hiring a home health aide to take care of her mother, Yu Siew.
Of the $100,000 LTC budget, only $76,384 remains after year one.
She exhausts her LTC budget in 50 months.
Scenario 2: With ForeCare
Annual LTC expenses: $23,616
Yu Siew purchased a $100,000 single premium ForeCare policy when she was age 60.
Before the incident, she received premier approval.1
With that, she will receive $300,0001 available for qualified LTC expenses.
For LTC expenses, there is $276,384 remaining after year one.
This benefit allows her to utilize the LTC budget for 150 months.
To learn more about the product, please contact your Internal Sales Representative at NFG or email us at [email protected]
These results are hypothetical and intended to illustrate the differences between using a $100,000 investment versus a ForeCare fixed annuity to fund long-term care expenses
NFG Brokerage
We are a National Brokerage General Agency helping our Distribution Partners  achieve great results.
Request a free quote
Our Team is ready to help.  Click the button below and be sure to include the details of your quote...we will be back with you As Soon As Possible.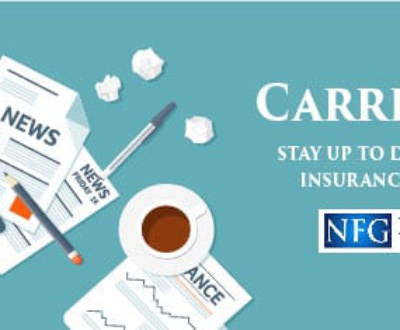 Premium Reduction, Improved Positioning on QoL Protection IUL