On December 27, 2020, the Consolidated Appropriations Act of 2021, which included updates to Section 7702 of the Internal Revenue Code, was signed into law. Effective January 1, 2021, the CAA effectively lowers the interest rates used in the Definition of Life Insurance (DOLI) and Modified Endowment Contract (MEC) calculations. Because of these changes, Guideline Level, Guideline Single, Cash Value Accumulation Test ("CVAT") and MEC ("7-pay") Premiums have increased relative to the levels effective in 2020 and prior years. For a given death benefit, this will allow more premium to be paid into a policy while still complying with the DOLI and qualifying as life insurance. Alternatively, for a given level of premium funding, less death benefit will be required to comply with the DOLI and remain a life insurance policy.
Global Atlantic is currently working to update their systems to administer the new 7702 changes in the least disruptive way possible. As we make the transition, Global Atlantic remains dedicated to helping our clients meet their intended long-term financial security goals. Global Atlantic will be updating its illustration software to reflect the new 7702 rates and premium limits for Lifetime Builder Elite, Global Accumulator, and Lifetime Foundation Elite on May 17, 2021.
See below for transition guidelines:
Effective Monday, May 17, 2021 our illustration system will be updated with the new 7702 interest rates that will impact premium and MEC limits.
All cases issued between January 1, 2021 and May 17, 2021 reflecting the 2020 interest rates will be updated on the system to reflect the 2021 interest rates. No agent or policyholder action is required.
An application must be Underwriter approved and in good order by May 10, 2021 to be issued before May 17, 2021. To be considered in good order, all requirements must be received, and the application must be ready to issue.
Policies issued May 17, 2021 and after will reflect the new 2021 interest rates.
NFG Brokerage
We are a National Brokerage General Agency helping our Distribution Partners  achieve great results.
Request a free quote
Our Team is ready to help.  Click the button below and be sure to include the details of your quote...we will be back with you As Soon As Possible.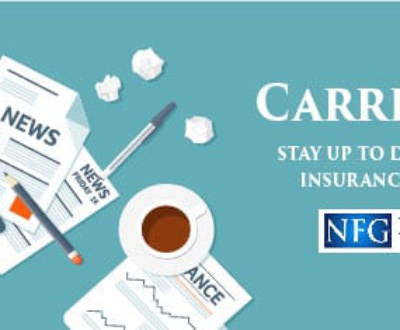 New business interest rates for some OneAmerica Care Solutions products are changing…