Effective March 22nd, 2021 – The Lifetime Income Plus Flex guaranteed living benefit on the Power Protector Annuity Series is being updated as follows:
The rider name will change to Lifetime Income Choice

Activities of Daily Living ("ADL") waiver will no longer be available

Adding a choice of two different lifetime income options

Level Income – the Maximum Annual Withdrawal Percentage and Protected Income Payments are equal
Max Income – the Maximum Annual Withdrawal Percentage is higher than Protected Income Payments

More competitive withdrawal rates

A longer Income Credit (roll-up) period that will continue up to the Lifetime Income Activation Date

Living benefit fee increase from 1.00% to 1.10%.

Feature components no longer being offered as of March 22, 2021:

Partial Income Credits 

Doubling of the Income Base when withdrawals have not been taken prior to the 10th contract anniversary
Click Here for details and Transition Rules. To get help with new illustrations or for more information, call 800-568-2626 or email us at [email protected].
NFG Brokerage
We are a National Brokerage General Agency helping our Distribution Partners  achieve great results.
Request a free quote
Our Team is ready to help.  Click the button below and be sure to include the details of your quote...we will be back with you As Soon As Possible.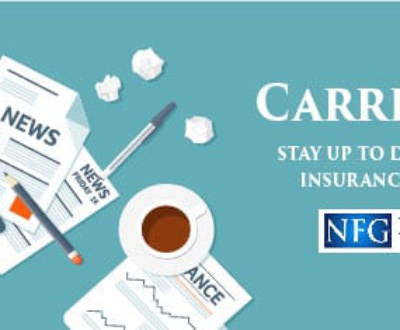 Indexed Choice UL Reprice & Now Available in NY & Classic Choice…