Equitable has announced a Temporary Streamlined Underwriting Program for accumulation focused products.
Eligibility
Clients up to age 55
Face Amount up to $2,000,000
Products: COIL Institutional SeriesSM, VUL OptimizerSM, BrightLife® Grow
For VUL OptimizerSM and BrightLife® Grow ONLY, illustrated funding must reflect equivalent of target premium or greater in each of the first five policy years.
Exclusions
Applies to New Business only
Program Nuances
Provide a fully completed application, including a Medical Information Questionnaire, and Equitable will use every non-invasive and no-touch medical/non-medical resource available to underwrite these cases.
Program features and benefits
Get your clients the coverage they need with a streamlined underwriting program eliminating the requirement for a paramedical exam or labs on qualifying cases.
Cases that qualify are automatically enrolled in the program; best fit is for healthy insureds.
VUL OptimizerSM and BrightLife® Grow qualifying cases are limited to best class of Standard Plus; COIL Institutional SeriesSM qualifying cases are limited to best class of Preferred.
The program is available in all states.
Qualifying cases are also eligible for LTCSR, DDP/DDW, CTR, CLR, CV Plus Rider, and SOI where

available and subject to underwriting.
Underwriting requirements
 A completed AXA Equitable or MLOA application and Medical Information Questionnaire (MIQ)**
Any other application supplement forms/questionnaires, where applicable
MIB, MVR and prescription check will be ordered by the home office
Additional non-invasive and no-touch medical and non-medical resources may be checked to support the underwriting review.
An APS will be required on all cases on clients over age 50 but may be required at younger ages or to assess a specific medical impairment.
View Equitable Official Notification: CLICK HERE
Submitting New Business
Access eApp from equitable.com. This electronic tool allows you to complete our life insurance application and collect the required signatures from the applicant, insured, owner and producer.
Use electronic signature software, such as DocuSign, SignEasy or SignX, to upload the pdf format of licensing paperwork, applications, miscellaneous new business and underwriting forms, illustrations and delivery requirements. Designate the places where you'll need your client's signature, and send via DocuSign for their electronic signatures, then return to us for processing once received back from the signing parties.
View Equitable Digital Tools Notification: CLICK HERE
** While all qualifying submissions are eligible, digital submissions are encouraged to best comply with social- distancing recommendations
NFG Brokerage
We are a National Brokerage General Agency helping our Distribution Partners  achieve great results.
Request a free quote
Our Team is ready to help.  Click the button below and be sure to include the details of your quote...we will be back with you As Soon As Possible.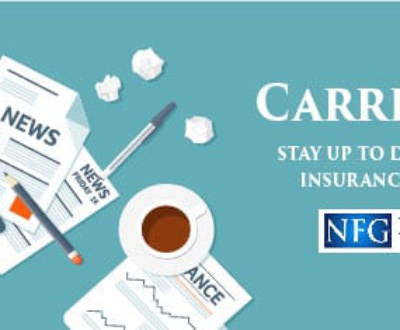 After December 29, only Protection Term '23 and Vitality Term '23 will…