Athene has launched an e‑Delivery option via Athene Connect that will allow issued contracts to be delivered electronically. The way applications are processed will not change, but for you and your clients, e‑Delivery can make a real difference.
Easy enrollment

Clients will elect e‑Delivery by completing the Electronic Signature Consent and Disclosure form and providing an email address on the application.

Expedited, secure delivery of client contracts

Annuity contracts will be delivered one business day after the contract is issued. Both you and your client will receive an email when the contract has been electronically delivered.

If annuity contracts are typically mailed to you or your back office for delivery to your clients, they will be electronically delivered to you for review and approval before they are electronically delivered to the owner. Once you have approved, your client will receive an email stating that their contract has been delivered.

If annuity contracts are typically mailed directly to your clients, they will be electronically delivered to the owner. You will not be required to review or approve the contract but will have access to the contract on the e‑Delivery portal.

To access their contract, clients must first validate their identity by providing their date of birth and last four digits of their Social Security number, or by entering the passcode provided in a separate email. For contracts owned by an entity (trusts, corporations, etc.), it is recommended the passcode option is used; otherwise, the annuitant's date of birth and the last four digits of the entity's tax identification or Social Security number must be provided.

Once the contract is issued, the e‑Delivery link remains active for up to 60 days. If the link is not accessed within that time, a paper contract will be mailed directly to the client. Contracts are accessible through the e‑Delivery link for 10 days after they are initially opened or when signatures are provided (where applicable).

We recommend your client save a copy of the annuity contract on his or her device (e.g., laptop or home computer) for future reference. Your client can also access a copy of his or her contract on My Athene.

Simplified process for completing and returning the contract delivery receipt and other delivery requirements:

Producers can track the status of outstanding contracts on the e‑Delivery Dashboard on Athene Connect.

The contract delivery receipt and applicable delivery requirements (depending on your state) can be completed and returned electronically by you and your client.

Environmentally friendly — Reduce costs and waste associated with printed contracts.
COVID safety — Provide convenient, remote service for clients taking extra precautions during the global pandemic.
For more information, click to view frequently asked questions.
To get help with new illustrations or for more information, call 800-568-2626 or email us at [email protected]
NFG Brokerage
We are a National Brokerage General Agency helping our Distribution Partners  achieve great results.
Request a free quote
Our Team is ready to help.  Click the button below and be sure to include the details of your quote...we will be back with you As Soon As Possible.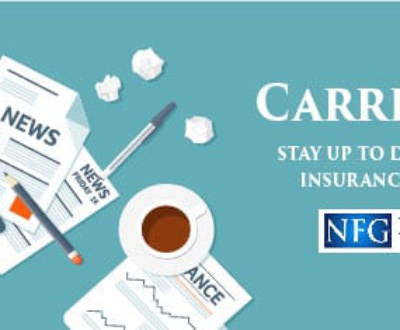 Indexed Choice UL Reprice & Now Available in NY & Classic Choice…